It is a major week for the Nintendo Download. The company's marquee Holiday release, Super Smash Bros Ultimate is here (along with plenty more).
Smashing
Yes, the biggest Smash ever is here, but it's not alone. Even so though, this is far and away the title game this week on Nintendo's calendar. The Smash game is the biggest ever in a few ways, not the least of which is a monster roster of unlockable fighters.
If you're a Smash fan, then you already have it, or are going to pick it up. Bottom line, you probably don't need to be told anything about it. If you're not though, and you're looking for other releases this week to buy, then you're also in luck.
Sega Genesis Classics arrives on Switch this week, as does Hello Neighbor, Everspace, Guacamelee 2, Ark, Carcassonne, Katamari Damacy, Fortnite Season 7, and an expansion to the NES subscription-only virtual console. See? Lots to like.
Here's what's new:
Nintendo eShop on Nintendo Switch
Super Smash Bros. Ultimate – Gaming icons clash in the ultimate brawl you can play anytime, anywhere! Smash rivals off the stage as newcomers like Simon Belmont and King K. Rool join Inkling, Ridley and every fighter in Super Smash Bros. history. Enjoy enhanced speed and combat on new stages based on the Castlevania series, the Super Mario Odyssey game and dozens of other video game franchises. Super Smash Bros. Ultimate will be available Dec. 7.
Fortnite Season 7 – Fortnite Season 7 has arrived on the Nintendo Switch system with the smash of a mysterious iceberg. Winter has brought many changes to the Fortnite map for you to explore. Ziplines are a new way to help you travel to and from high terrain. For you seekers of chills and thrills, the new Frosty Flights location and Expedition outposts are outfitted with the new Stormwing planes so you can take to the skies. There are tons of new areas to venture to and secrets to uncover, so stay frosty.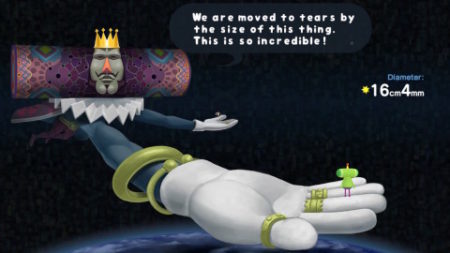 Katamari Damacy REROLL – The stop-at-nothing pushing prince is back and ready to reroll. When the King of All Cosmos accidentally destroys all the stars in the sky, he orders you, his pint-sized princely son, to put the twinkle back in the heavens above. Join the King and Prince of Cosmos on their wacky adventure to restore the stars at home or on the go. The Katamari Damacy REROLL full game and demo versions will be available on Dec. 7.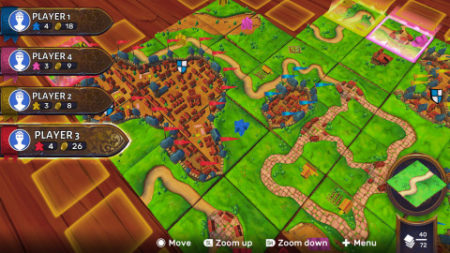 Carcassonne – Make your kingdom come alive with meeples, tiles and tactics. Draw and place your tiles to build your medieval city. Cities, roads, monasteries and fields will help you enlarge your landscape, where you can place your followers, the meeples. Whether they are knights, robbers or farmers, each meeple will help you control your territory and win points.
Nintendo Entertainment System – Nintendo Switch Online – Three games are coming to the service* on Dec. 12, including:

Adventures of Lolo – After the love of his life, Lala, is kidnapped by the devilish King Egger and taken to his haunted castle, our hero, Lolo, sets out to rescue her. The journey is perilous, as the Great Devil's fortress is guarded by a massive army. But Lolo has a few tricks up his sleeve. Combining clever environmental puzzles with tricky enemies and an engaging style, Adventures of Lolo is a true classic.
Ninja Gaiden – Take on the role of Ryu Hayabusa, a rising ninja in his family's clan who travels to America to seek vengeance for his father's death. Fight your way through six challenging side-scrolling chapters/14 stages (not including boss battles) while defeating gangs of street thugs, battling evil ninjas and fighting barbarian bosses by using the deadly Dragon Sword, ninja skills and ninja magic.
Wario's Woods – Control Toad as he scrambles along the bottom of the screen picking up monsters and bombs and arranging them vertically, horizontally and diagonally to clear the screen of enemies. This game features several modes of play, such as basic, lesson and time race. If you like puzzle games like Dr. Mario, you will definitely love this one!
Nintendo eShop sales:
Nintendo eShop on Nintendo Switch, Nintendo 3DS and Wii U
Activities:
Celebrate the Launch of the Super Smash Bros. Ultimate Game with My Nintendo Rewards – In honor of the release, My Nintendo is also offering a Super Smash Bros. themed January 2019 calendar and wallpapers. Redeem your points** to get this cool reward when it's available on Dec. 7. Don't forget that My Nintendo users who purchase and register the game by Jan. 31, 2019, will receive a download code for Piranha Plant, which will join the battle as a playable character when it's available.
Also new this week: