Starlink: Battle for Atlas is set to bring vehicular action to the toys-to-life genre. On the Switch version, that means Arwings.
Toys to space
It's particularly interesting to see Starlink, since Toys-to-Life has pretty much dried up altogether as a genre. Skylanders, Disney Infinity, and LEGO Dimensions all lay dormant. And yet Ubisoft is resolute in keeping things going.
To that end, they have Starlink: Battle for Atlas readied for a retail launch next month. There might be reason to be excited for this one too. Starlink does some things very differently from any other TTL title that's appeared till now.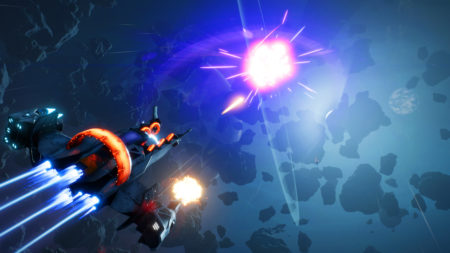 That's due to the fact that the actual "toys-to-life" portion of things all pertains to starships and fighters. Starlink hangs its hat on air battles, and that means that the toys are all set to be ships of various constitution. There are optional parts as well for these bad boys, that you can snap onto the toy and then see and use in the game.
A part of things too, will be none other than Starfox' Fox McCloud and his favorite ship type – the Arwing. Though I don't think the story changes at all to be tailored to Fox, you can play as him exclusively in the Nintendo Switch version of the game.
The Switch version of the game features a free expansion to play with the famed ship, and includes a toy of it as well. It's a little old school Starfox action, looking awesome in the Starlink graphic style.
The other editions of Starlink include ships as well in the retail box, though those will be ships featured in the base story. There's no Fox on the Xbox One or PS4, as you might expect.
All versions of the game will hit retail at the same time, on October 16th.