Capcom has a little surprise in store for Mega Man fans. There's a Mega Man 11 demo on the Switch right now, and very soon elsewhere.
Mega Demo
Dying to play Mega Man 11? Well you are most definitely in luck, especially so if you're also a Nintendo Switch owner. Capcom has just announced that a demo for the upcoming action game is available right now for Nintendo's console, and will be hitting the Xbox One and PS4 tomorrow.
It sounds like a pretty generous taste of the game's action too, with players being able to find and battle the robot master – Block Man. Multiple difficulty levels will be available to pick from, and you'll even have Rush at your side for the mission.
The demo is also a part of something slightly bigger, with the Bust Block Man community challenge. If you manage to beat the smug Block Man, post your victory on social media with the #BustBlockMan hashtag. If the little guy does indeed get "busted" then you could win a "set of single-use items that can be redeemed in the retail version of the game".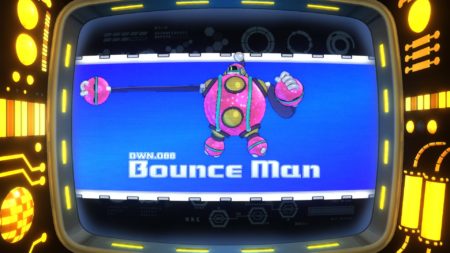 Also announced today was a new Robot Master, and we even get a peek at him. The rotund Bounce Man is now officially a part of MM11, as is his stage Boing-Boing Park.
Mega Man 11 officially launches a little under a month away, on October the 2nd.