A great installment of the Nintendo Download brings NBA 2K19, Hyper Light Drifter, Broforce and plenty more to the Switch.
BRO
I can't hide it, I'm excited to jump back into Broforce. The action game is brutally fun, and plays right into some of my favorite stuff- 80s and 90s action movies. If you haven't tried it yet, I can't recommend enough that you at least take a peek at the listing. It's a terrific little game.
Agains though, there's much more than just that this week. The 16bit-like Hyper Light Drifter also arrives on Switch, along with indie darlings Gone Home snd Dust: An Elysian Tail, and the intriguing Lifeless Planet. There's a big dog in the lot this week too, maybe two depending on your fandom.
Those would be SNK Heroines and NBA 2K19. 2K19 probably needs no intro, and could be an instal-buy if you enjoy a little b-ball on your Switch. SNK Heroines however, could be a little bit of a mystery for some. I don't think this game has gotten all that much press, and it looks like an interesting idea.
Basically, it's a fighting game (natch') that's loaded up with a collection of SNK female heroes. Some of them though, are gender swapped. I'm not much for that gimmick, but it does present for some kinda neat designs. If it's appealing to you, then you might wanna have a peek.
Here's the full list of what's on tap:
Nintendo eShop on Nintendo Switch
SNK HEROINES ~Tag Team Frenzy~ – The SNK HEROINES ~Tag Team Frenzy~ game brings the party home! Play online* or with friends** as SNK's iconic heroines in this new 2-v-2 fighting game. Choose one of the many heroines from SNK's history, like Athena, Kula and Shermie, and customize her look before letting her battle it out. Who will be the Belle of the Brawl? SNK HEROINES ~Tag Team Frenzy~ is available on Sept. 7.
NBA 2K19 – The NBA 2K franchise celebrates 20 years of redefining what sports gaming can be, from graphics and gameplay to unique game modes and an immersive open-world "Neighborhood". The NBA 2K19 game continues to push limits as it brings gaming one step closer to real-life basketball excitement and culture. NBA 2K19 is available

Sept. 11

and the NBA 2K19 20th Anniversary Edition is available Sept. 7.
Hyper Light Drifter – Special Edition – Explore a beautiful, vast and ruined world riddled with dangers and lost technologies. Echoes of a dark and violent past resonate throughout a savage land, steeped in treasure and blood. Hyper Light Drifter is an action-adventure-RPG in the vein of the best 16-bit classics, with modernized mechanics and designs on a much grander scale.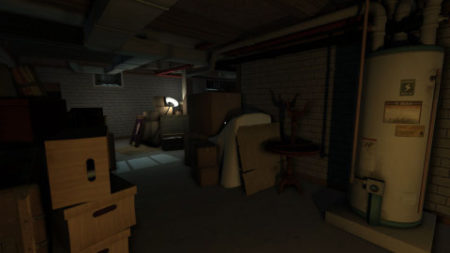 Gone Home – You arrive home after a year abroad. You expect your family to greet you, but the house is empty. Something's not right. Where is everyone? And what's happened here? Unravel the mystery for yourself in the Gone Home game, a story exploration game from The Fullbright Company.
Nintendo eShop on Nintendo 3DS

Nintendo eShop sales:
Nintendo eShop on Nintendo Switch, Nintendo 3DS and Wii U
Also new this week: