The Nintendo Download goes hiking in this week's Download with The Trail. It's a slow week overall, with really no standout titles.
It's the trail
The Trail is a hiking game. Yes, that's really it. You hike. The fact that it's the headlining game this week in the Nintendo Download should really tell you something too. Namely, that there ain't much in this one.
Not to worry though, there is most definitely a NEO GEO game. It's actually one of the better releases this week too.
Nintendo eShop on Nintendo Switch
The Trail: Frontier Challenge – Join pioneers from across land and sea in an epic journey across an undiscovered country. Walk down the single-track path of destiny at a calm and measured pace. Get out there and make your mark upon the world, adventurer! Every person you meet on The Trail is another player who will trade with you at campfires located along the way.
TurtlePop: Journey to Freedom – TurtlePop: Journey to Freedom is a platform puzzle game that introduces Bebo, Deephi, Slimmie, Smarts, Willis and Sparky the Turtle. Master the gameplay with multi-character control and turtle-linking, environment manipulation and item deployment and match-three mechanics that make challenges even more fresh, intense and fun. TurtlePop: Journey to Freedom launches

March 9

.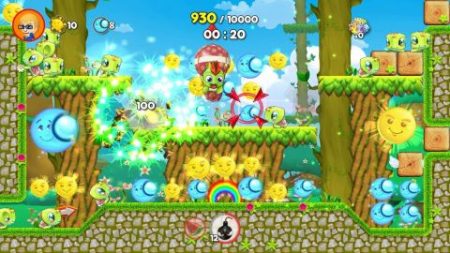 Nintendo eShop sales:
Nintendo eShop on Nintendo Switch, Nintendo 3DS and Wii U
Activities:
Super Mario Run

MAR10

Day Discount: Take advantage of a 50 percent discount on the Super Mario Run game from

Mar. 10, 2018

, through

Mar. 25, 2018

. Time your taps to pull off stylish jumps, midair spins and wall jumps to gather coins and reach the goal. You can download and enjoy a portion of Super Mario Run for free on the App Store and Google Play.
Turn Gold Points into Games: Members of My Nintendo, Nintendo's free rewards program, have a new way to use their rewards points. Members can now redeem Gold Points toward the purchase of digital games (and DLC!) for the Nintendo Switch system, whether they buy on Nintendo.com or Nintendo eShop on the system (where available). Learn more about the program and this update at https://my.nintendo.com/about_gold_point.
Also new this week: