The Dealer is back in Hand of Fate 2 from Defiant Development coming to Xbox One on Friday, December 1st. The sequel to Hand of Fate, sees the return of the card-based action adventure game with a side of combat action. There are plenty of new additions to this already exciting game. Players will find companions, experience a new combat system and character creator.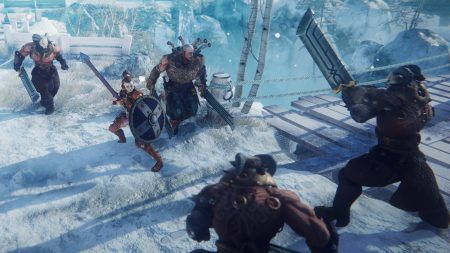 Return To The Game Of Life And Death In Hands Of Fate 2
It has been 100 years since the first Hands of Fate and the Dealer is back and looking for revenge. Just like the first game, players will face a series of tests and trials from the Dealer's magical cards. As a player progresses through the Dealer's deck, the player will be transported to a dungeon where they will face combat from monsters, soldiers or even worse creatures. Though the cards can also provide a boast for the players by providing them with items, weapons and essential supplies.
There have been a number of additions to the game as well. Players can call on the assistance from the new companion characters. These companions will help out on the table as well as in the field of battle. Feel a sense of belonging with the new character creation and dive into the experience of Hands of Fate 2. There are also more table-top mini games as well as a new and engaging story.
"The reception to Hand of Fate 2 thus far has been incredible," said Morgan Jaffit, Director, Defiant Development. "It's been extremely gratifying to see so many people enjoy what we've been working on these past years and we are excited to share this experience with the Xbox One community this December."