When most people think of a bar and arcade, what they picture is fairly similar.
They imagine a dimly lit space, holding a beer in one hand with the other directing a yellow chomping circle toward ghosts via joystick; or, they picture a pinball machine, blaring with lights as a metal ball ricochets from wall to wall and racks up points.
Brandon Osha is well aware of this every time a new customer questions these games' absences at his barcade.
"There's been tons of customers who come in and ask me where 'Pac Man' is," Brandon says. "I hand 'em 50 cents and show them what we've got."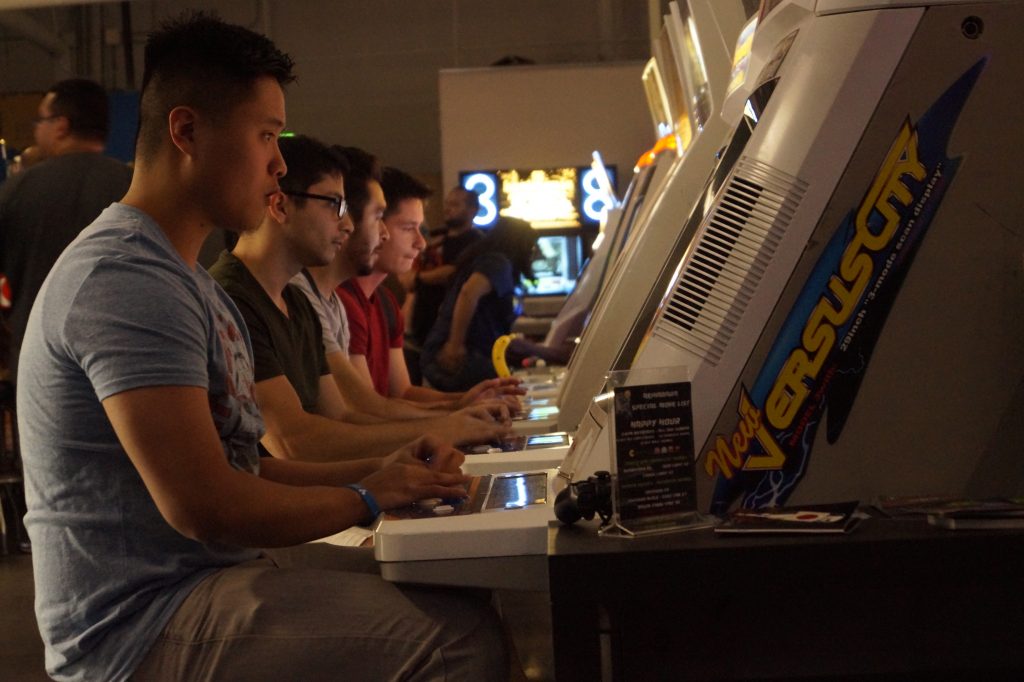 Styled after a Japanese arcade, Akihabara Bar and Arcade offers visitors a different take on the barcade with cabinets and games imported directly from Japan. Players can choose from a variety of genres and series to pass the time with, moving to the beat in "Dance Dance Revolution" one moment, punching button sequences for a finishing combo in "Blaze Blue" the next and then shooting undead hordes in "House of the Dead 2" another.
They can also play classic NES games from a custom built table built by Brandon, fashioned after the classic console's controller, or try their luck at the UFO Catcher claw machine filled with Funko Pop! figures from a variety of shows and games. All the while, local and import beers, custom cocktails and other drinks are available from a full service bar, with TVs regularly streaming popular anime overhead.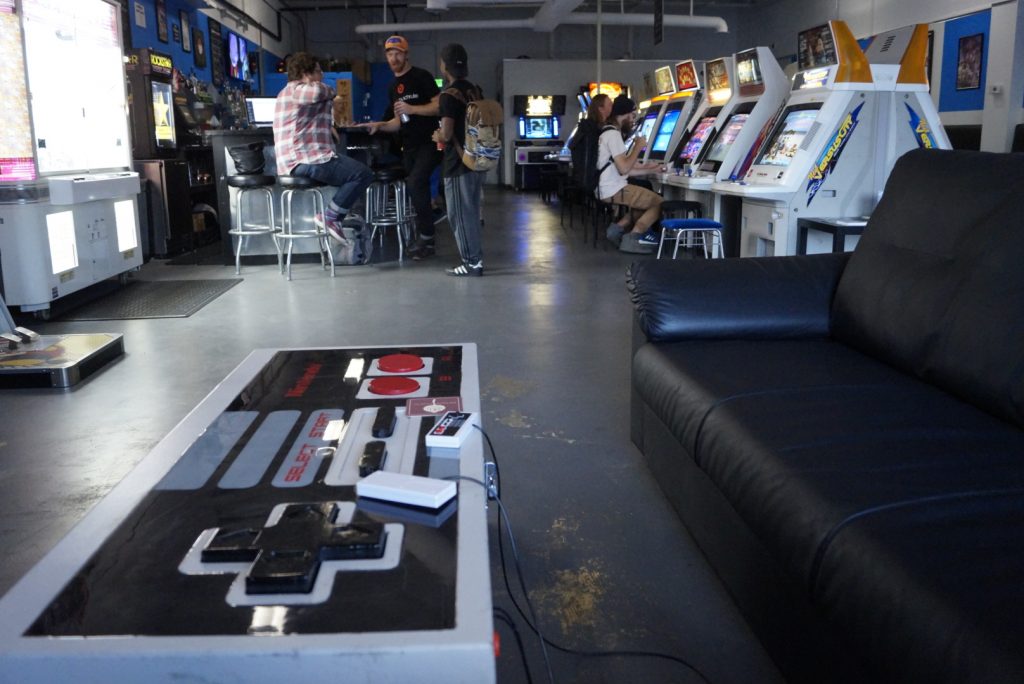 It all stemmed from Brandon's desire for a barcade with current and varied games he and others could enjoy as adults.
"That was something that he was missing in his life, so it was something we wanted to make a place for," says Tiffany Osha, Brandon's wife and co-founder of Akihabara. "For adults to be able to come and game, and not just the old school games."
The two have largely succeeded. In the months since opening in December of 2016, Akihabara has become a regular meeting place for Colorado gamers, especially those in the fighting game community. Tournaments are regularly held for current titles like "Street Fighter V," "Tekken 7" and "Injustice 2," with players new and old attending and even bringing in their own game pads and equipment, streaming their matches online.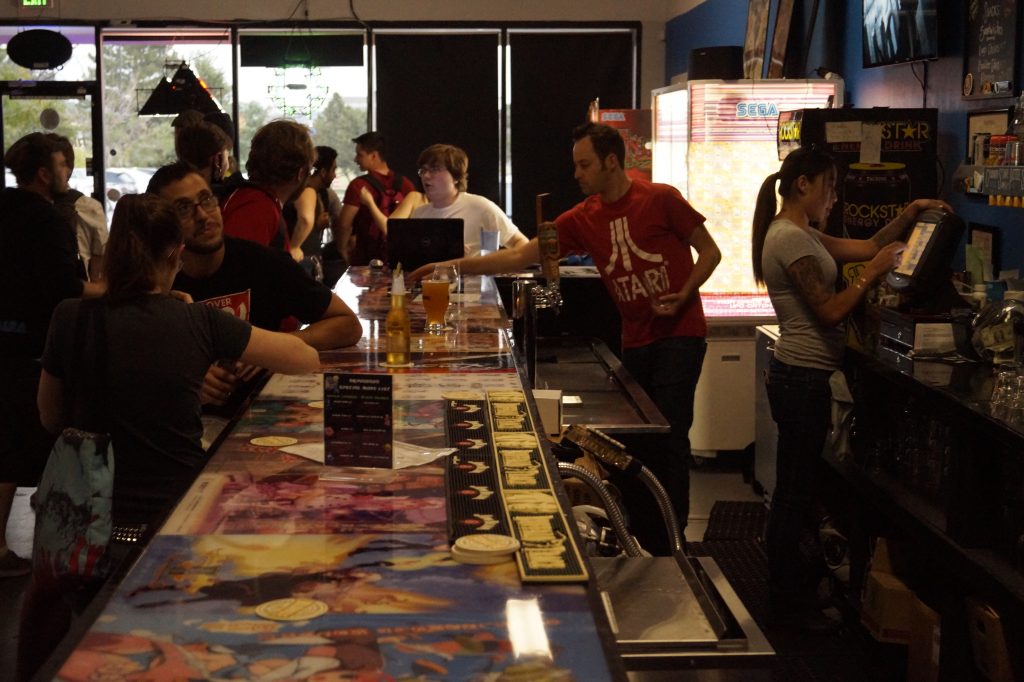 "It's been a while here in Colorado since we've had a hub for people to just come out and play," says patron Isaak Mendoza. A long time member of the fighting game community, Mendoza now helps organize competitive events related to "Tekken" at Akihabara. Having been a member of the fighting game scene when arcades were more prevalent in Colorado, he is glad to see the community have a face to face means of play and interaction once again.
"I'm a firm believer that if you want to have fun with a game, you have to do it in person," Mendoza says. "You get to know people outside of just the online world and you develop friendships."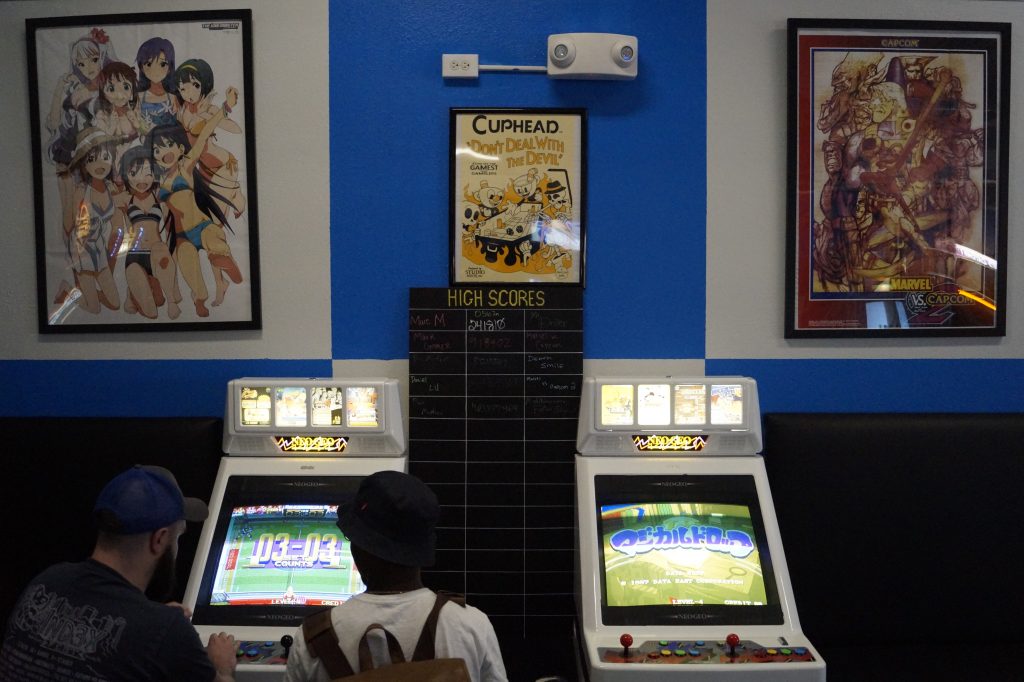 Alesia Schwenke, another patron, has been attending tournaments since discovering the bar over the summer. Originally from South Carolina, she appreciates the effort put in by the staff to provide a place for gamers to meet and play together comfortably.
"Back home, we would go to card game shops to play. But here, they're like 'Oh, we've got games that you like, we've got candy cabs, we've got space for you guys, we'll move (the cabinets) around so you've got space to enjoy it,'" Schwenke says.
Moving forward, Brandon and Tiffany hope to expand their shop to accommodate more arcade cabinets and space for customers, with other locations opening up sometime in the future. They also hope to continue to expose customers to Japanese culture and other games outside of classic mainstays.
Until then, they're happy to see Akihabara succeeding as well as it has, offering a different option to the barcade norm.
"You can only play Pac Man and Donkey Kong so much," Brandon says.
– • –
Those interested in learning more about Akihabara and its upcoming events can visit https://www.facebook.com/akihabaraarcade/ or their official site at https://www.akihabaraarcade.com.
Akihabara Arcade and Bar
8901 N Harlan St, Westminster, CO 80031
Thursday: 2–11PM
Friday: 2PM–12AM
Saturday: 12PM–12AM
Sunday: 12–7PM
Monday: 5–10PM
Tuesday: Closed