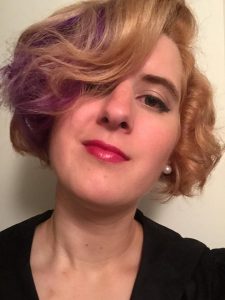 For Concept Artist Ashley Stoddard, mobility and adaptability have been the keys to success.
With a resume that ranges from art work for major animated television series to acting as the Art Lead on "DragonVale" at Backflip studios, Stoddard already has career footnotes most animators and artists would envy. Not only that, but she actively tries to pass on what she's learned, recently speaking on a panel at Denver Comic Con on how women can break into the game development industry.
It all started with a goal set at an early age.
"I knew I wanted to be in animation since I was a kid.  The role I wanted shifted a little from animator to concept artist as I learned what each role entailed, but I was aiming for Disney or Pixar since I was 10 years old," Stoddard says.
To that end, she attended Skidmore College in Saratoga Springs, New York, receiving a bachelor's in 2006. She then attended the Art Center College of Design in Pasadena, California, where she obtained a bachelor of fine arts in 2011. During that time, she interned at Nickelodeon, working on the "Penguins of Madagascar" animated TV show.
From there, she moved to Los Angeles and worked as a 2D artist for the animation studio Titmouse. She provided ink and paint work for "Metalocalypse" season four, as well as background design and paint for "Sesame Street" shorts and several other pilot works. After the end of her projects with the company in 2012, she set her sights on game development.
"I was living in LA and working for Titmouse, but when my show ended I was looking to move out of Southern California.  There were a lot of mobile game companies in places I wanted to live, and I knew that I could apply my animation design skills to mobile games pretty easily," Stoddard says.
As luck would have it, she stumbled upon Backflip Studios, a Colorado based mobile game developer, while visiting a friend.
"Applying to Backflip was pretty random because I only found them by visiting a friend in Boulder and reaching out while I was in town," Stoddard says. "Luckily, DragonVale had just taken off and they were in desperate need of a dragon designer. I grew up drawing dragons, so it was a natural fit."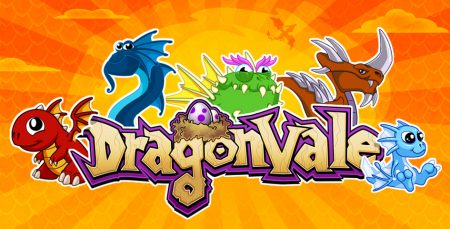 Stoddard was brought on as a 2D artist for DragonVale shortly after. There, she found the differences between working for animation studios and mobile game development were like day and night.
"Working in mobile games is a lot more fluid and flexible than working in animation.  The production waterfall for animation is very set and established, so there isn't a lot of wiggle room for change after a certain phase is finished. In mobile, you can change your mind about how a character looks and change it live in game (although I don't recommend that!)," she says.
Likewise, being more involved in the creation of a game's story revealed a new passion.
"In games, the teams are smaller and were often just the game lead, tech lead, and art lead, so I got to have more story input," Stoddard says. "I discovered that I really enjoyed telling stories that involved the audience actively, not passively like movies and TV."
In 2014, she was promoted to Art Lead for DragonVale. This opportunity brought new challenges along with it, however. While she had plenty of experience with art, she was new to managing and leading a team, especially on an actively growing project caught in the mobile gaming boom of the past five years. Stoddard was able to adapt though, pulling together with her team members to maintain and improve "DragonVale" for its fanbase.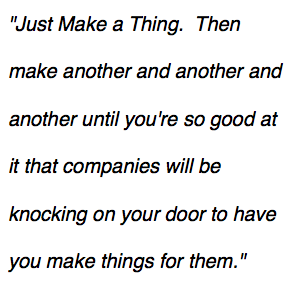 "We had to keep the game live and current for our players, so we implemented a ton of new creative features that I'm proud of," she said. "I learned a lot about how a good feature should work, how to solve pipeline problems, and how to manage a team."
Moving forward, Stoddard has several goals for herself and her career, not least of which is to create her own games.
"On a personal level I have a number of game & story ideas that I'm exploring," she says. "I'm going to use those ideas to motivate myself to learn Unity so that I can make them a reality."
To those looking to break into the game industry themselves, she encourages not only to network and get in touch with those in the industry, but also to stay active in creating content and practicing their craft.
"Sit in your room and make paper prototypes, draw characters, write the stories you want to see in games, program a bubble shooter using Unity," Stoddard says. "Just Make a Thing.  Then make another and another and another until you're so good at it that companies will be knocking on your door to have you make things for them."
–•–
Those interested in seeing more of Stoddard's work can go to ashleystoddard.com. You can also follow her on Twitter @astods and on Instagram @astoddy.