Going a different direction, FOX decided to put New Mutants in a Horror genre.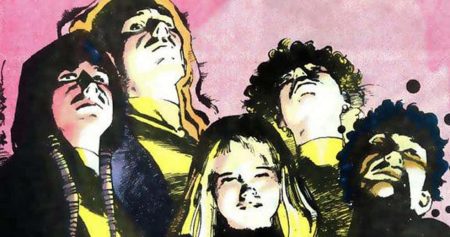 FOX's New Mutants
"We are making a full-fledged horror movie set within the X-Men universe," director Josh Boone told Entertainment Weekly. "There are no costumes. There are no supervillains. We're trying to do something very, very different."
The turn toward horror shouldn't come as a major surprise to those familiar with the film's rumored inspiration, the seminal 1984 Marvel Comics storyline "The Demon Bear Saga," by Chris Claremont and Bill Sienkiewicz. The arc, which unfolded in The New Mutants #18-20, found the teenage students of Charles Xavier's School for Gifted Youngsters isolated from their mentors and the world by a freak snowstorm and forced to overcome their own differences to save themselves and their teammate Danielle Moonstar from a demonic bear that killed her parents.
Director Josh Boone goes on to add that Game of Thrones star Maisie Williams has joined the cast as Wolfsbane and Atlantis actress Anya Taylor-Joy as Magik.
Arriving in theaters on April 13, 2018, The New Mutants is expected to begin production in July.
Source: CBR.