Playwood Project's medieval tabletop-inspired real time strategy game Wartile is now available on Steam Early Access.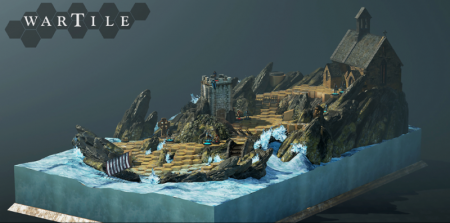 Wartile
Featuring stunning, highly detailed digital dioramas and innovative, tactical gameplay, Wartile takes players on a journey through intricately crafted environments as they lead a hoard of Viking warriors through a series of beautifully detailed battle boards, each with its own story and lore.
Wartile is a single player and multiplayer real time tabletop inspired game for PC with a strong turn based flavor. The game replicates the feeling of playing a tabletop game but with a tactical edge and more immediate combat. Each Battle Board is an intricately realised digital diorama complete with tiles that allow players to strategize their tactical moves and attack in real time. Units are fully customizable with armor, weapons and new stat tokens that players can pick up throughout the game by completing special challenges.
Stat tokens provide points that players can add to their characters' stats which unlock when players level up and are found in each of the various Battle Boards in the game. Players can add a tactical slant to their close quarter and ranged combat moves by utilizing Ability cards and Godly cards as their figurines gain more experience and by completing special Battle Board objectives. Godly cards and abilities can be assembled by the player before engaging in battle and used during combat. These cards can easily change the course of the fight should the odds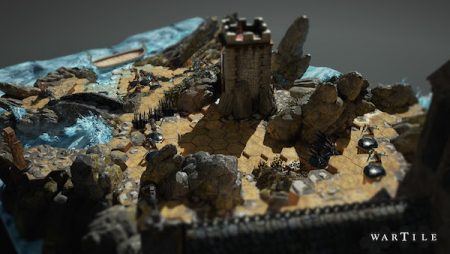 be stacked against their favor.
From TableTop to Digital
Wartile's beautifully realised digital dioramas and innovative game mechanics aim to bring a wholly unique and refreshing perspective to the RTS genre. Players will be challenged to utilise their Viking figurines carefully in both ranged and hand to hand combat as they navigate each Battle Board toward their objective. Wartile will also be making an eagerly awaited appearance at EGX Rezzed in London's Tobacco Dock in the Unreal Showcase Zone from the 30th March through to 1st April.
Wartile is available now on Steam Early Access priced $19.99, €19.99, £14.99. A 10% discount offer will be in place for its first week on sale.
Check out the Early Access trailer here.