One of Sony's two console revisions from last Fall is getting a makeover already, in the form of a Glacier White edition.
The icy cold grip of… the PS4
It wasn't all that long ago that the PS4's new, slimmer self debuted. So honestly, I kind of don't get why Sony didn't just give fans the choice then and there to pick up a black or white version of the new console. Well, I guess the reason is green, but you know what I mean. It would have been nice is all I'm saying.
In any event, the Glacier White PS4 Slim is now a thing, and man is it pretty. The new console color will be available starting this month, and will -of course- run you the same price as a standard PS4 Slim. It'll include the one Dual Shock 4 controller as well, and will reportedly stock either a 500GB or 1 Terabyte hard drive, depending on region.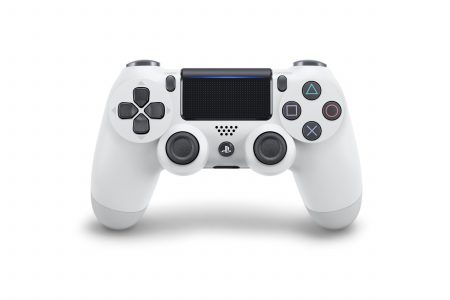 Yes, it sounds like the 500 gig will be hitting Europe and both that model and the 1TB version will be arriving in Japan. Japanese gamers will have to wait a tad longer though, as it's not scheduled to arrive at retail till next month in that territory. I'm sure, though this is only speculation, that this is only a temporary situation. With digital sales being what they are, I can't imagine that Sony would limit the roomier hard disc to Japan only.
One thing that's kind of strange? There's seemingly no mention of the US in the press materials. A quick scan of online (US) retailers has also shown no options for reserving a Glacier White model of PS4. So it also seems as though, for now, the new model might not be available in the States.
If you're in Europe though, you can expect to get your hands on the new PS4 as of January 24th. Japan? Look for it about a month later, on February 23rd.