Kingdom Hearts 2.8 Final Chapter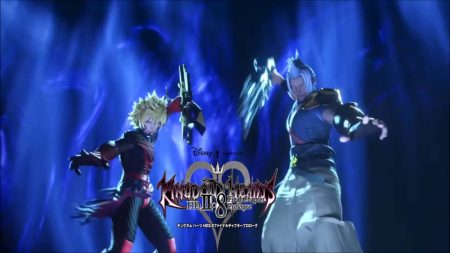 Kingdom Hearts 2.8 Final Chapter, leading up to Kingdom Hearts III, has a new trailer.
Featuring footage and cutscenes from the remastered KINGDOM HEARTS Dream Drop Distance HD, and the entirely brand-new chapters KINGDOM HEARTS χ [chi] Back Cover and KINGDOM HEARTS 0.2 Birth by Sleep.
The trailer peeks into the machinations of the foretellers and the threat of a traitor within that lead to the devastating Keyblade War; the fate of Aqua as she battles to survive through the perilous and deceptive dangers of the Dark World; as well as Yen Sid's wisdom on what Sora, Riku, and King Mickey must do in order to prepare for the final confrontation against Master Xehanort.