Black Friday starts today as Microsoft has released the digital titles on sale.
Take your wallet and tread lightly
Below is a partial list for Microsoft's Black Friday sale. For a full list, visit Major Nelson's website. There are a lot of great titles on sale. Recently released triple AAA titles such as Battlefield 1 and Titanfall 2 are discounted and can even be bought in a discounted bundle. Travel below the dark ocean and revisit Rapture in BioShock: The Collection. This year's sport titles from EA are also discounted. Take to the fields with FIFA 17 or duke it out in the ring with UFC 2, these are just two of the numerous titles on sale now from EA Sports.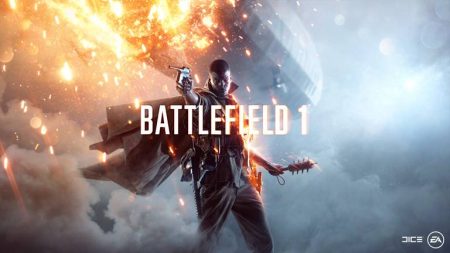 The moment we all have been waiting for
Ark: Scorched Earth – USD 14.99 (Save 25%)
Ark: Survival Evolved – USD 17.50 (Save 50%)
Assassin's Creed Syndicate – USD 20.00 (Save 60%)
Assassin's Creed Syndicate Gold Edition – USD 28.00 (Save 60%)
Batman – The Telltale Series – Episode 1: Realm Of Shadows – Free (Save 100%)
Batman – The Telltale Series – Season Pass (Episodes 2-5) – USD 13.39 (Save 33%)
Batman: The Telltale Series – The Complete Season (Episodes 1-5) – USD 16.74 (Save 33%)
Battlefield 1 – USD 40.19 (Save 33%)
Bioshock: The Collection – USD 41.99 (Save 30%)
Borderlands: The Handsome Collection – USD 19.80 (Save 67%)
Bridge Constructor – USD 5.00 (Save 50%)
Brothers: A Tale Of Two Sons – USD 5.00 (Save 75%) Price History
Deus Ex: Mankind Divided – Digital Deluxe Edition – USD 45.00 (Save 50%)
Dishonored Definitive Edition – USD 10.00 (Save 50%)
Doom: Hell Followed – USD 8.99 (Save 40%)
Doom: Unto The Evil – USD 8.99 (Save 40%)
Dragon Age: Inquisition – GOTY Edition – USD 16.00 (Save 60%)
Dying Light: The Following – Enhanced Edition – USD 26.79 (Save 33%)
Far Cry Primal – USD 24.00 (Save 60%)
FIFA 17 Deluxe Edition – USD 47.99 (Save 40%)
Forza Horizon 2 Complete Add-Ons Collection – USD 46.80 (Save 60%)
Forza Horizon 2 Deluxe – 10Th Anniversary Edition – USD 41.99 (Save 40%)
Forza Horizon 2 Standard – 10Th Anniversary Edition – USD 20.00 (Save 60%)
Forza Horizon 2 Ultimate – 10Th Anniversary Edition – USD 62.99 (Save 30%)
Forza Motorsport 5: Racing GOTY Edition – USD 16.00 (Save 60%)
Ghostbusters – USD 25.00 (Save 50%)
Grand Theft Auto V – USD 30.00 (Save 50%)
Hitman – The Complete First Season – USD 30.00 (Save 50%)
Homefront: The Revolution – USD 20.00 (Save 60%)
Hyper Light Drifter – USD 13.39 (Save 33%)
Inside – USD 13.39 (Save 33%)
Just Cause 3 – USD 19.80 (Save 67%)
Lego Jurassic World – USD 10.00 (Save 50%)
Lego Marvel's Avengers – USD 20.00 (Save 50%)
Life Is Strange Complete Season (Episodes 1-5) – USD 6.60 (Save 67%)
Madden NFL 17 – USD 35.99 (Save 40%)
Mafia III – USD 41.99 (Save 30%)
Middle-Earth: Shadow Of Mordor – GOTY Edition – USD 10.99 (Save 45%)
Naruto Shippuden: Ultimate Ninja Storm 4 – USD 19.80
NBA 2K17 – USD 41.99 (Save 30%)
Necropolis – USD 20.09 (Save 33%)
NHL 17 – USD 35.99 (Save 40%)
One Piece Burning Blood – Gold Edition – USD 42.25 (Save 50%)
One Piece: Burning Blood – USD 24.00 (Save 60%)
Overcooked: Gourmet Edition – USD 14.40 (Save 33%)
Overwatch: Origins Edition – USD 35.99 (Save 40%)
Rise Of The Tomb Raider – USD 26.79 (Save 33%)
Teenage Mutant Ninja Turtles: Mutants In Manhattan – USD 25.00 (Save 50%)
The Jackbox Party Pack 3 – USD 16.74 (Save 33%)
The Telltale Games Collection – USD 27.50 (Save 75%)
The Witcher 3: Wild Hunt – Complete Edition – USD 25.00 (Save 50%)
Titanfall 2 – USD 35.99 (Save 40%)
Tom Clancy's Rainbow Six Siege – USD 25.00 (Save 50%)
UFC 2 – USD 19.80 (Save 67%)
Uno – USD 6.69 (Save 33%)
WWE 2K17 – USD 41.99 (Save 30%)
Xcom 2 – USD 38.99 (Save 35%)