Beasts of all ilk stalk GOG.com. They thirst for… your cash!
Monstrous Fall Sale
One of GOG's biggest sales on the calendar, the Fall Sale is finally here. And there are freebies and deals aplenty for PC and Mac gamers.
You'll be able to score deals for up to 90% off the usual ticket prices on some games during the sale, and grab free stuff as well. Right now, Little Big Adventure is free to add to your library, and there's more on the way.
By checking in daily with the sale, you'll collect badges and earn XP. That's something you can do just by spending some green by the way. One dollar equals one point and you'l be able to unlock Expeditions: Conquistador, Dex, and Victor Vran when you have enough. Yep, all of those can be yours for free. And while I'm not sure about the first two, VV is a good one.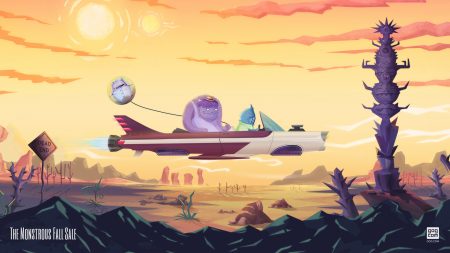 All of the above can be yours in one stroke too, if you hit a combo. Those are special games that, if purchased, will land all the freebies for you. Right now, buying Divinity: Original Sin 2 or Tyranny will do that job.
The sale will be raging for a total of ten days, starting today. And if you're working your way to some of the special items like Victor Vran, you can check your status at any time here. Happy shopping.