October 27 will see a new Nintendo Monster Hunter Direct for Japan, focused on the future of Monster Hunter.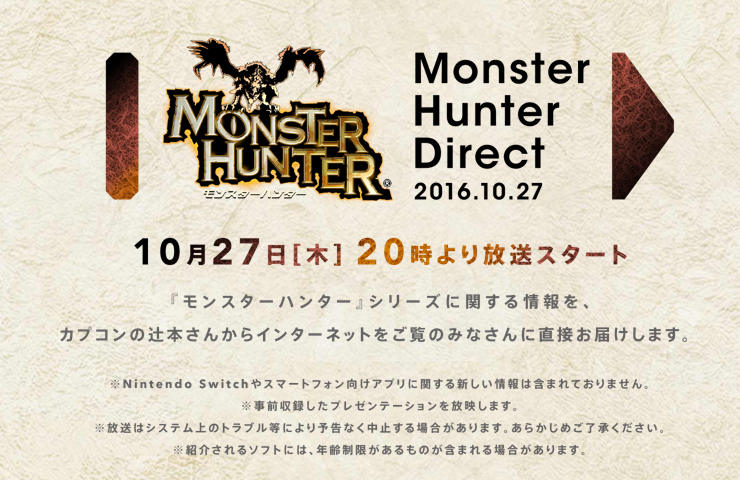 But not too far into the future: nothing related to smart phones or the new Nintendo Switch will announced (which lines up with what Nintendo said earlier this month about no games being announced for the Switch this year).
Ryozo Tsujimoto (the series producer) will be giving the presentation. 
It'll be interesting to see if another 3DS title is in the works, or if the focus will be more on DLC (more crossover costumes?).  And while we won't find out during this Direct, I wonder too if any new title might also be ported to the Switch as well. 
Those of you interested should definitely check out the Direct when it airs at 8PM JST (4AM PST) on October 27 (accessible here). Monster Hunter's recent success makes me hopeful we'll see the fruits of the direct in the west someday soon.  So it's probably about time I climb out of the HR 7 slump I'm in and ready up for what's next.
Source: Nintendo