Following 2 weeks of hold up, the hour long episode of Naruto Shippuden: "The Final Battle" finally aired few days ago. And for every Naruto fan without uncertainty it was a significant moment.
Right from the episode 215-"The Two Fates", each Naruto fan knew a day would come when Naruto and Sasuke will battle each other once more. From that point forward they both became strong and we could just envision the level of the future battle between them.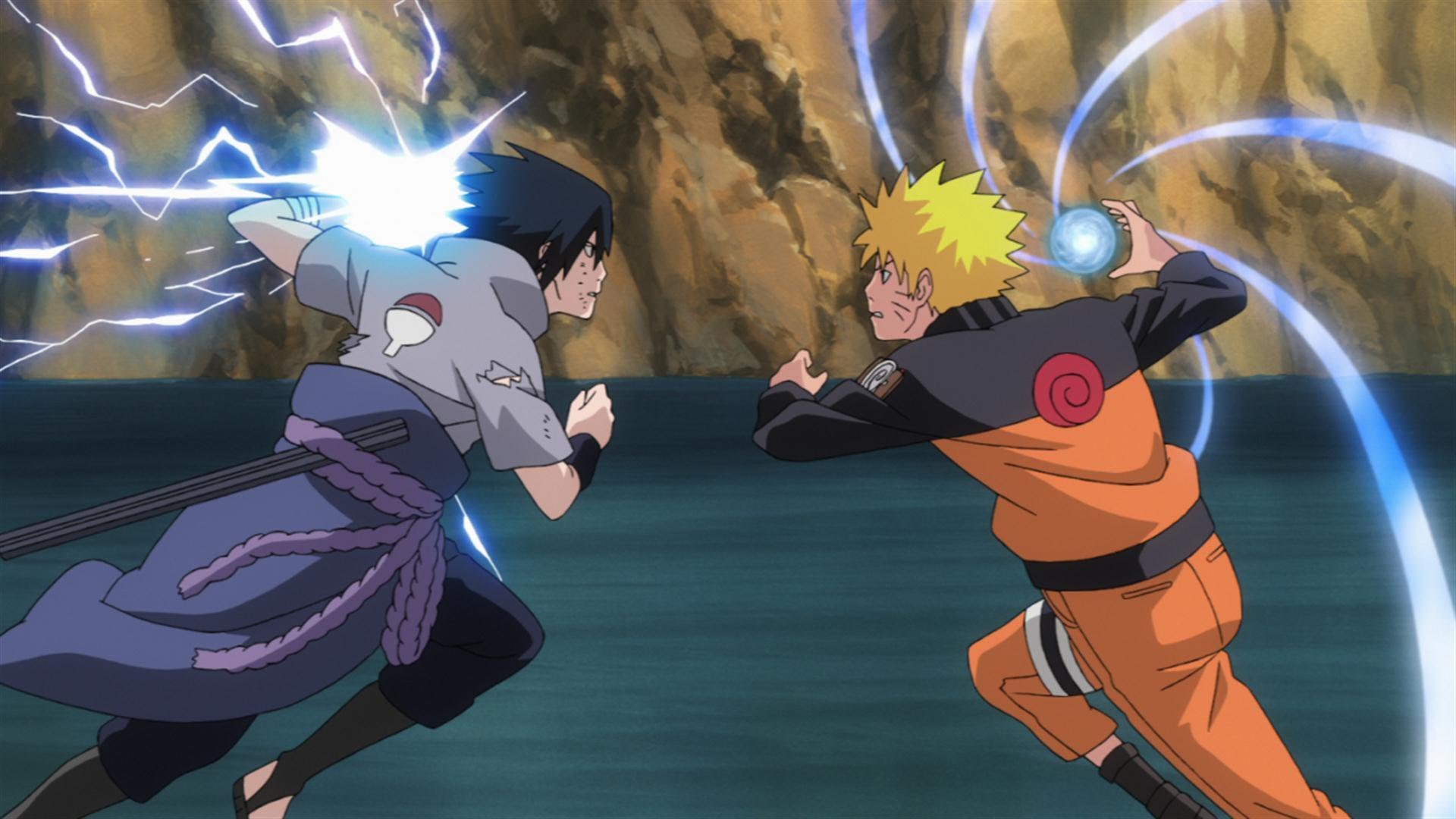 And now "The Final Battle" episode has surpassed every fan's expectation of the battle.
So as opposed to talking about line by line plot of the episode I want to streak out why the episode was one of the best experience for me.
Perfect flashbacks with minute detail:
Years ago at the Final Valley, Sasuke told Naruto about high-level shinobi being able to understand one another just by trading blows.
Having become a high-level shinobi, Naruto and Sauske are now able to understand each other's heart. The absolutely well timed flashback with combination of part 1 and part 2 OST really brings the nostalgic feeling we felt during the first fight at the Final Valley. I felt tons of emotions like sad, happy and pumped up with excitement while watching the episode.
Mesmerizing animations and choreography:
I had my doubts about the fight flow at the beginning. Whether it will be slow paced with moving step by step to increasing there Jutsu level. But Studio Pierriot has surely done an excellent job. The jaw dropping animations and unpredictable yet familiar fighting choreography is something you will never forget.
I really liked a scene where Sasuke makes Fireball Justus's hand signs with Naruto's hand during hand to hand combat.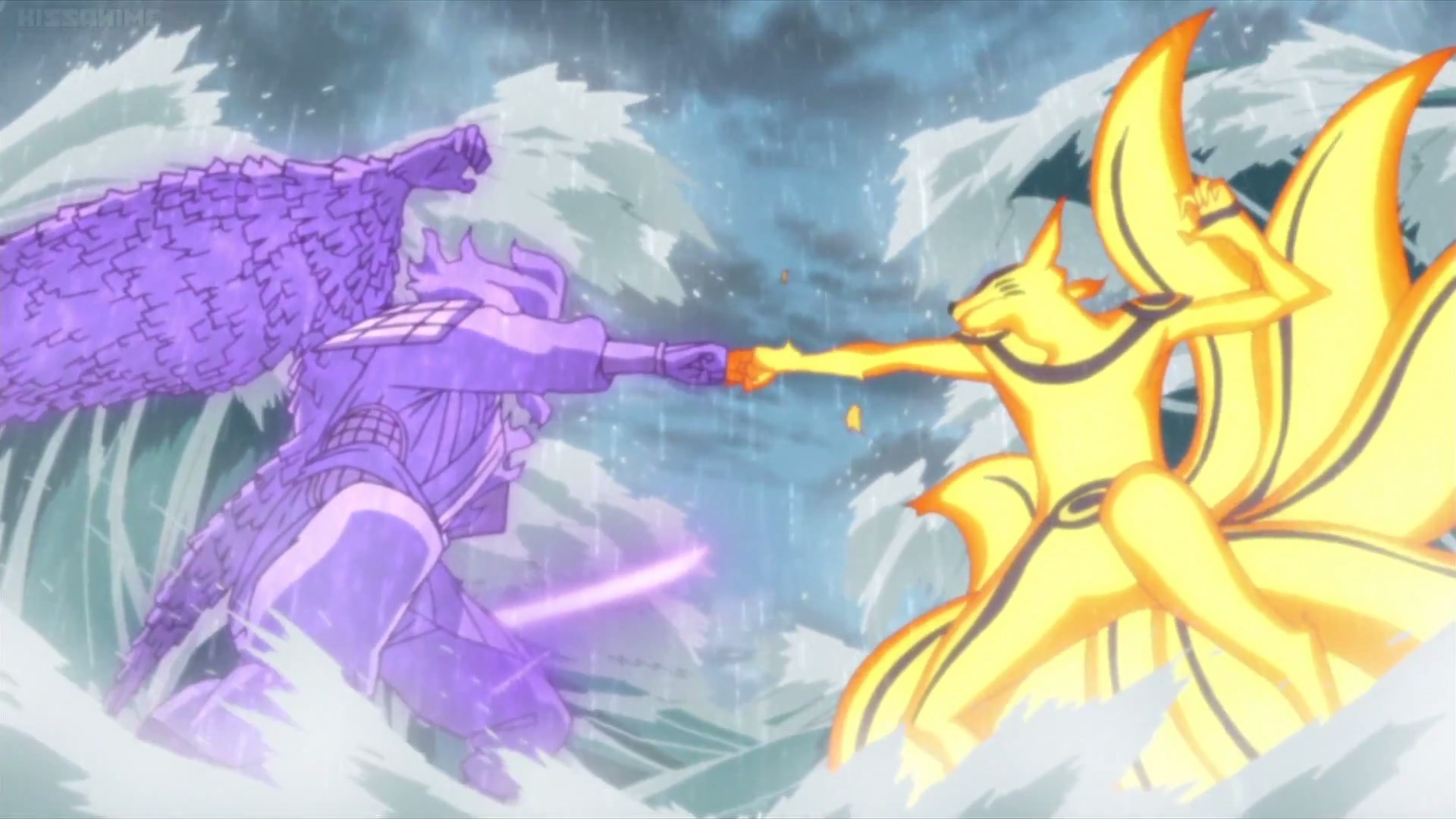 Everything in life goes back to basics:
The Final Battle packs lots of exciting new Jutsus as well the basic Jutsus both Naruto and Sasuke began their Shinobi Journey with. Shadow Clone Jutsu, Fireball, Uzumaki Barrage brings back lot of memories from part 1 of Naruto Series.
Sasuke's firm perspective about the past and future:
During the Fight, Naruto explains to Sasuke how this time, all five villages have finally united, and the times now have changed. Sasuke does put forward a valid response though, since the enemy is gone now, they will be at each other's throats within a matter of time.
There will be lot of moments in the episode which will make you realize that Sasuke's perspective about past and future is firm and he is hell bent to kill Naruto to cut him out of his life along with the with his whole past.
There are mainly two moments which really touch your heart:
In one scene, Sasuke is holding Chidori and Naruto is getting instructed by Kurama. The situation is tense but suddenly, even in this situation, Naruto raises his fist for the bump with Kurama. I'll admit I became emotional and moved with the positivity of Naruto.
2. Right after the above scene Naruto also decides to answer back to Sasuke's Chidori. The scene shows that all the people who are dearest to Naruto lends him hand to make the final Rasengan.
Conclusion:
The Naruto series has constantly astonished their fans with astounding battle choreography. They nailed it now as well. The long awaited battle finally has begun and there are still more episodes to come. The Next episode of Naruto Shippuden, "The Unison Sign", will be aired on October 6.
In any case, this is sure that "The Final Battle" episode will be dearest to each Naruto fan.