Perhaps the one artist to be most closely associated with one of Spider-Man's deadliest foes, Todd McFarlane's work will grace the cover of Marvel's new Venom #1.
We are Venom!
So, I love this for a few reasons. With this new iteration of the symbiotie-wearing character, he's right back where he belongs- in NYC. That alone is awesome, seeing as he's been everywhere but New York in recent years. And much like his new/old locale, Venom seems like he'll be as evil as you could want. And man, is that music to my ears.
A fantastic villain, and one of Spidey's arch foes up to not all that long ago, well lets just say that this is one evildoer who wasn't used the way I would have liked. Psychotic Eddie Brock was pulled out of the symbiote, and Flash Thompson was plugged in. Venom was a superhero of sorts, and that never sat well with me.
Of course, if you're a comic book fan then you know that this kind of stuff rarely lasts. And so here we are.
Welcoming him back to the bad life is none other than Todd McFarlane too. Marvel will publish what's basically the first ever image of Venom from a Spidey comic as a variant cover. McFarlane's original art will be re-colored and remastered, so it should look as good as you might remember from that fateful scene.
But while we know that he'll be a villain once again and that McFarlane will be supplying a cover, we know little else. Probably one of thee biggest story points, the occupant of the costume is a mystery for now. So, feel free to speculate away, though I'm crossing my fingers for Eddie once again.
Even if he's not the wearer though, Venom's back in the City, and his new ongoing is coming up in short order, hitting this November. As a fan, I must say I'm pretty happy with that alone.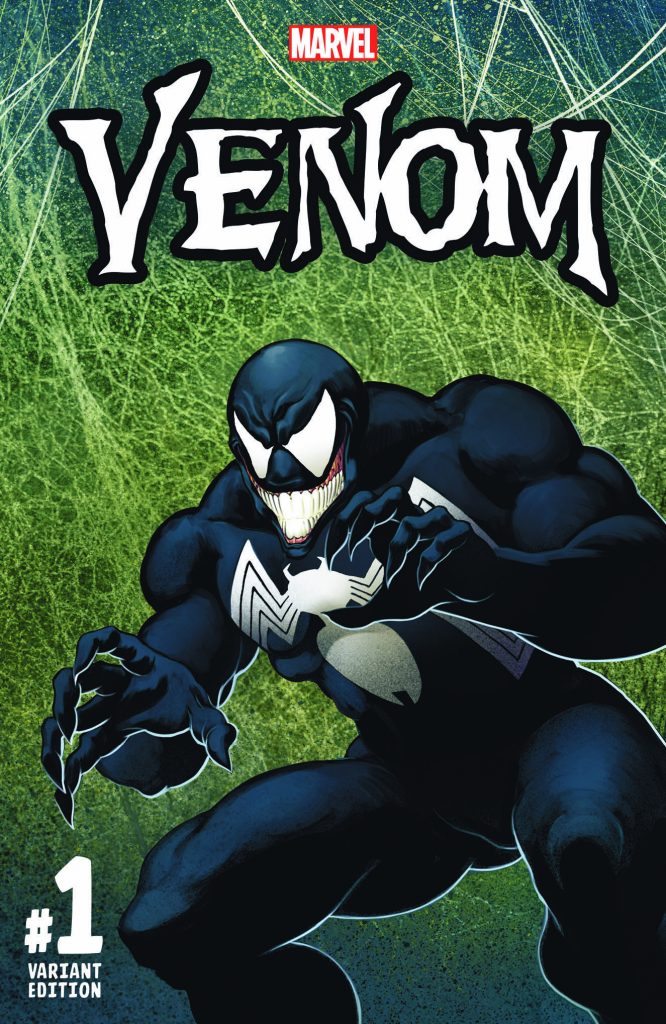 Here's the official release on the new book
This November, Venom is back and he's badder than ever! As creators Mike Costa and Gerardo Sandoval bring the sinister symbiote into Marvel NOW!, celebrate this exciting launch with a variant cover by legendary artist Todd McFarlane (AUG168725)! Continuing our eye-popping tradition of remastered and recolored marvelous moments comes an iconic instant classic! Relive Eddie Brock's first full appearance as Venom – masterfully recolored by superstar colorist Richard Isanove. As the Venom symbiote returns to the Big Apple, it's time for a new Venom. No more Flash Thompson, no more "Agent of the Cosmos". But who's the one wearing the costume this time? More importantly – who's in control? One thing is certain – Venom is back, and it's good to be bad….

Uncover the mystery in the explosive first issue, VENOM #1 – coming to comic shops and digital devices this November!