The Rabbit and the Owl is a co-op puzzle-platformer by Formal Sheep studio which introduces a negative space landscape.
Puzzle-platformer games are one of the oldest genres in all of video games. It's also one of the most popular genres among casual as well as hardcore gamers. And why not?!! They are fun, simple to understand but challenging to play at the same time. And because of this reason (and many more) why every platformer fan must try The Rabbit and the Owl game.
The Rabbit and the Owl is the game by Formal Sheep, an indie studio. The game is currently running a Kickstarter capmpaign. With goal of $5,000, it received its funding in the first five days of the campaign. With five days left to go, it has been 224% funded and are working toward their first stretch goal.
Story: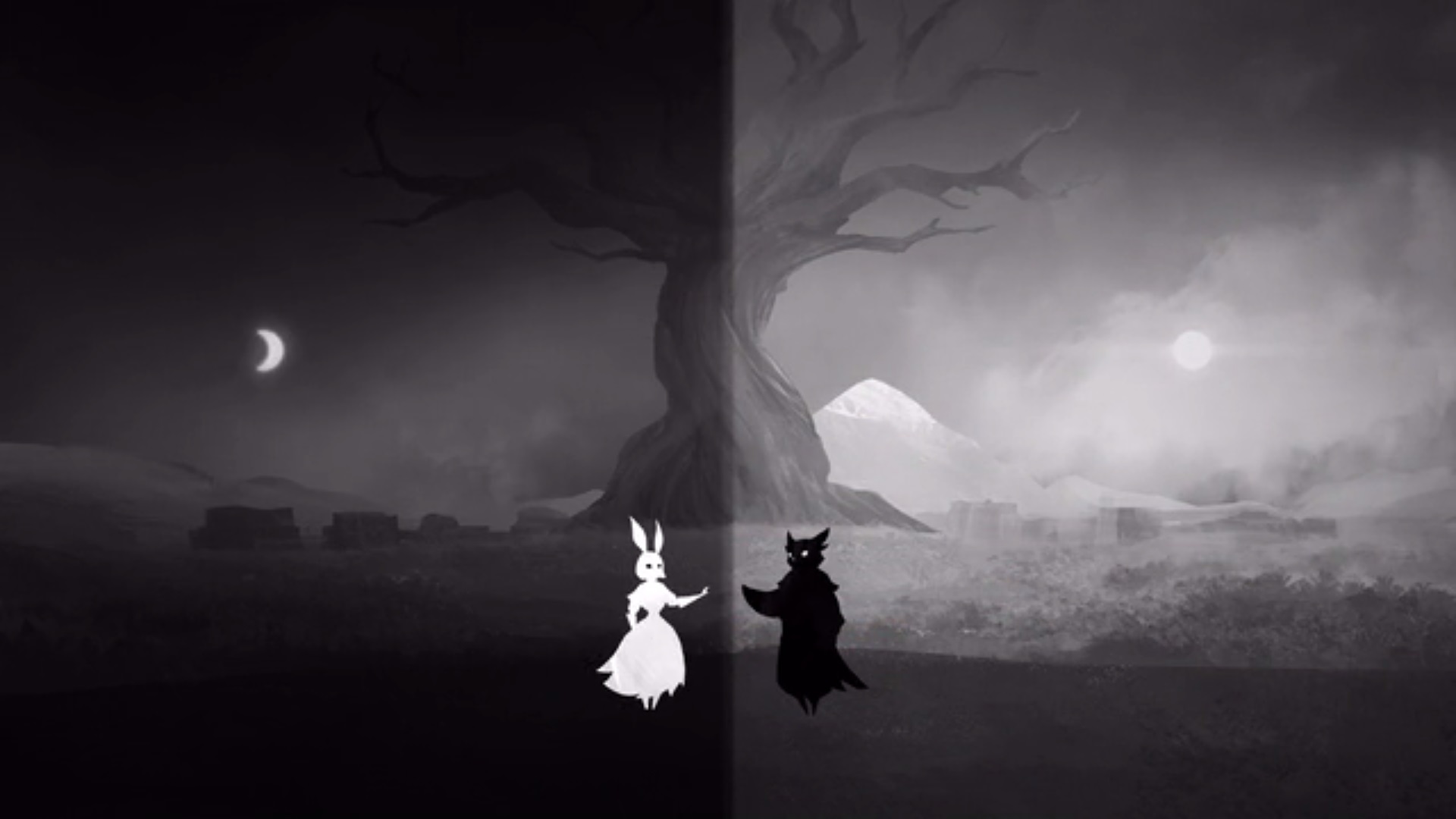 The game is set in an ethereal world Yril, where light and darkness prevail. Remnants of an ancient civilization litter the landscape. Now, two kindred spirits, for reasons unknown, have manifested themselves as the Rabbit and the Owl.
You will help guide the Rabbit and the Owl through tranquil forests, harsh deserts, crumbling cities, and more. As you progress, you will discover what happened to the people who once inhabited the land and why the Rabbit and the Owl are here now.
Gameplay: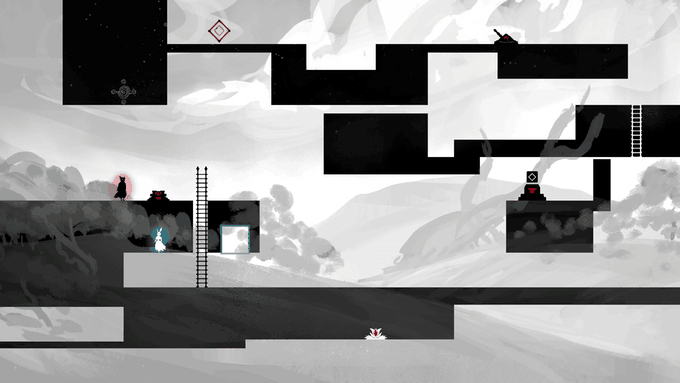 The Rabbit and the Owl is a negative space co-op puzzle-platformer. You can solve the puzzles with a friend or by yourself if you feel up to the task.
You control two characters each occupying in an area separated from each other. The white Rabbit occupies dark areas, and the black Owl occupies light areas. Puzzles require the Rabbit and Owl to help each other by creating blocks, activating levers, riding wind columns, and more. While playing solo, you can switch back and forth between the rabbit and owl.
The gameplay is challenging as you to need use the characters ability to help the other within its own confined limits.
Presentation: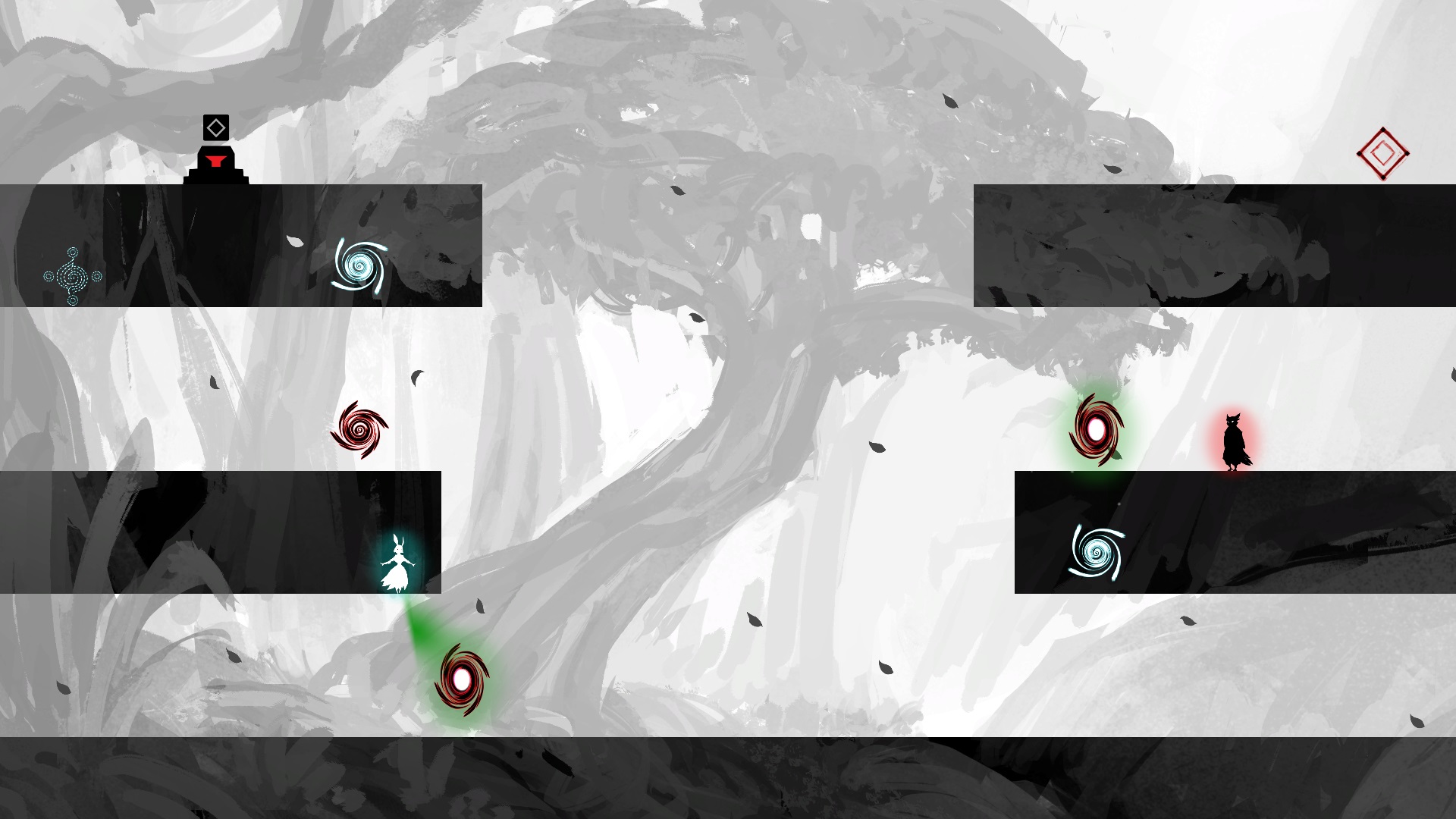 The painterly art of the Rabbit and the Owl is gorgeous with calm atmosphere and simple but appealing visuals. The soundtrack goes along perfectly and proves as calming as the visuals while solving fun (i.e. difficult) puzzles.
Conclusion:
Personally, I really liked the concept of the game. The romantic notion that these dark and light souls are opposites but symbiotic. This is definitely one of the platformer game to look forward, not just because of challenging puzzles and beautiful art but also because of the curious and unique story.
The game is tentatively set to release in 2017 on Steam for PC and Mac. But you can get a early hands on experience by playing the Demo.
[embedyt] http://www.youtube.com/watch?v=LBrFSGW2jFw[/embedyt]