Respawn's sequel was on show at EGX and we spent some time with it.  With less mechs but equal fun.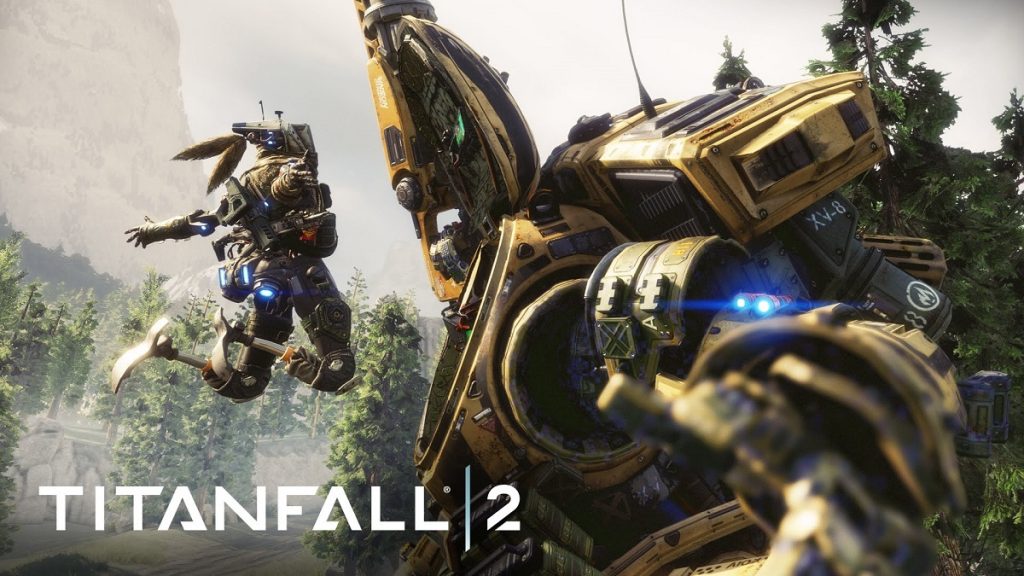 The original Titanfall marked a successful debut for the newly formed studio Respawn.  The game received a largely positive response, although one thing that became clear was that a lot of people seemed to just move on to other things rather quickly, myself included.  Not to say it wasn't fun, because it was.  But people just stopped playing at some point.  The sequel is just around the corner, and if the time we spent with it is anything to go by, Respawn have taken what was good about the first time and made it better.
Titanfall 2
The demo on show was for one of the new multiplayer modes, Hardpoint Amped.  Basically this works the same way as Hardpoint mode from the first game.  The aim is to control a set of points on the map for as long as possible.  The difference here is, once you control a point, you can stay there and built it up to an "amped" state, which when activated gives your team double points scored for as long as it's active.
The actual mechs themselves seemed to be far less prevalent this time, with you having to rely more on your own weapons and traversal of the map, which is a good thing in my book.  You're helped in this by the new grappling hook, which you can use to pull yourself up buildings and over gaps easier, and allow you to traverse bigger gaps than before.
The map design was pretty good as well, and getting around was quick, fluid and highly enjoyable.  Control points had plenty of vantage points for both attack and defence options, and there's plenty of tactical options for you to employ.
From the looks of things, Titanfall 2 is shaping up to be another fun shooter.  Whether or not it will be able to hold people for a long time remains to be seen, but Respawn look like they've got another solid shooter on their hands.
Shown at EGX, Titanfall 2 is due out on October 28th for PC, PS4 and Xbox One.