Madden NFL 17 is now available, and here's what's new.
Madden returns
"Every year our challenge is taking a franchise the fans know and love, and finding ways to make it even better," said Madden NFL 17 Executive Producer Seann Graddy. "I'm consistently impressed by the passion and creativity of this team, and when I look at this game I see their love of the sport and of this franchise shine through. We are so glad the fans are finally getting their chance to see the game for themselves, and look forward to hearing their feedback."
Making yearly improvements with Madden is a must for EA, who are the sole licensee for the NFL in the gaming world. And since improvement is usually pushed on by competition, you might not expect that to be the case. Still though, EA does manage to impress, with evolutions that they probably don't really have to go the extra yard for. Not that I'm complaining.
This year's version of Madden (available today) will offer quite a bit of 'new' for your dollar, just like last year's did.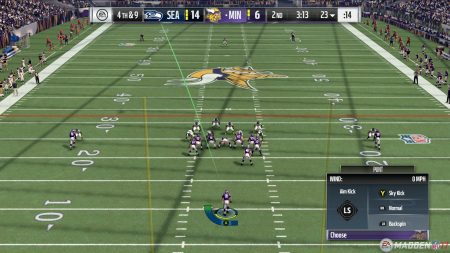 Improving on an icon
EA has made a football game that people actually call out of work to play at launch, which is in and of itself an impressive feat. So improving on that sounds like, well, not the easiest of things. From the sounds of it though, there's plenty to like in the '17' edition of the game that wasn't present last year.
For starters, you'll find an all-new announce team this go-around. Brandon Gaudin and Charles Davis, who we've covered in past reports, are stepping into the booth. Both guys bring a ton of experience with them, and should make the game seem even more like a live event than before.
They're just the tip of the iceberg though.
Gamers will find that automatic skill moves for runners will open up some big play chances on lower difficulty levels. Series vets need not worry though, since they;ll be able to take advantage of new skills as well, and new animations for their players. Play the Moments is also new and a pretty big new way to play Madden.
Play the Moments allows you to jump into big game, key moments during Franchise Mode. This means that you won't have to grind out every moment of every game if you'd rather not. Play focuses on "key third downs, game-winning drives and more". Likewise, Big Decisions speeds up gameplay for GM's, allowing you to manage every little detail of your team as fast as possible. Both modes mean that you won't get caught up in minutiae while you're just trying to play some football.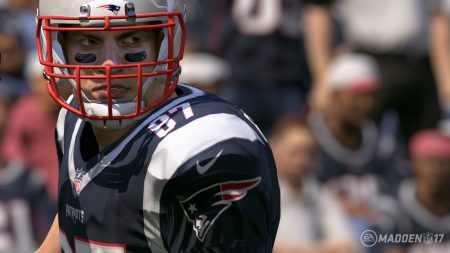 Hitting the field
All in all, it seems like there's some really cool new stuff happening in Madden NFL 17. If you're a Madden super-fan, then this might be a good day indeed. The game is out right now on the Xbox One and PS4. Actually, it's sort of out on mobiles too, with EA SPORTS Madden NFL Mobile.
While not a full-fledged football game, the mobile edition of Madden is kicking off its third season. It offers gamers on the go "new features, new challenges and a whole new roster". So you can in a little Madden no matter wherever you might be.