Vridnix, the frantic spinning platformer has completed its kickstater campaign successfully with €5,661 of its requested €5,000 in the bag.
A game by Uncanaut, an indie studio formed by two game designers named Jonathan Rodelet and Gregoire de Framond. The campaign was launched at the end of June with goal of €5,000.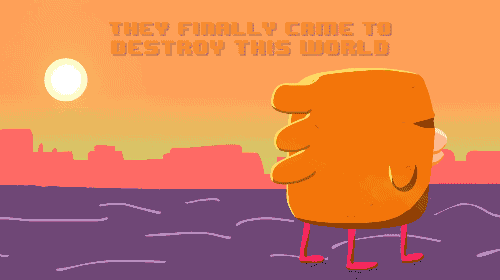 In a thank you post on the Kickstarter campaign, Jonathan Rodelet said "Aaaaaand that's it! Our campaign is over, and vridniX has been 113% funded, it's HUGE!!!!! Thank you thank you thank you, it means so much to us, we can't thank you enough but we'll show you our gratitude by making vridniX the awesome game you are waiting for! :D"
The game showed a lot of potential in its demo and uniqueness with its grumpy character, exciting soundtracks and level designs.
Uncanaut said "We're expecting to release the game at end of 2016, since we have the full engine ready, a hundred of levels, what's left are mostly cutscenes, bosses, some additional gameplay and the musics."
Thus, Vridnix is definitely happening now. With an estimated delivery in Dec 2016 to amaze the gamers and backers with its charm.
Curious?
If you're curious about how the final game will look there's always the free demo. Or better still, here's Brutal Gamer's impressions from it.