Is the Batman bundle ever coming out? Looks like Return to Arkham might be hitting in 2017.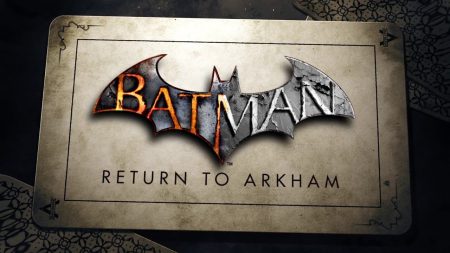 Well, we already know that Batman: Return to Arkham won't be hitting consoles as intended, at the end of this month. Now we also know that there's a chance that it'll miss the tentative Fall release window as well.
Website Eurogamer is reporting that sources have said that the visually overhauled collection will slip out of 2016 and roll out in 2017. The source, which is unnamed of course, says that the earliest the game could arrive is this coming November.
You might be wondering what the hold up could possibly be. After all, this is a pair of remasters featuring games that didn't come out all that long ago. I think when you feature in what happened with Arkham Knight though, there's plenty reason.
An asylum of issues
According to MCV, the games are suffering from framerate issues that developer Virtuous Games can't quite figure out. If you've somehow forgotten about all the issues that Knight had, well, it was a disaster on the PC. Framerate was a big part of that too.
It was such a problem, that the game was yanked from Steam eventually. The console versions were fine, but I can understand wanting to get everything as perfect as can be before the game hits shelves. We'll keep you updated as further news is released.
Also of note though, is that Batman Arkham VR is still believed to be on schedule for this Fall, and should hit right alongside Sony's PlayStation VR system.
Source: MCV