Life Goes On: Done to Death – One quirky playthrough!
Recently I was given the opportunity to travel in the company of Baron Joseph, Inquisitor Vinnie Caldwell PhD and a host of others in this unique little world.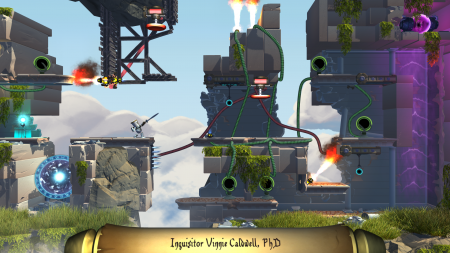 Wanting to live forever, a mighty king sends his army of knights to find the Cup of Life. While embarking on this quest, you will summon knight after knight to be brutally sacrificed in order to achieve your victory.
Death is not a setback. It is your only means to progress.
Arm yourselves with swords, axes, viking helms, and er, spatulas? There are no enemies to fight here so the items in the armoury can be as sharp, or as dull, as anything in your imagination. Until you achieve the beanie with a propeller on top. Few things are both as sharp as AND as dull as such a beanie.
Travel along spike-studded pits, sawblade-covered pillars, and switch-controlled flame throwers as you make your way to the fabled Cup of Life.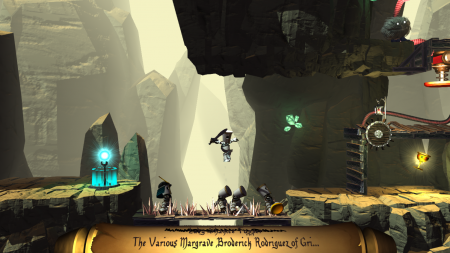 The team over at Infinite Monkeys Entertainment Ltd. sure got the name right on this one. Life Goes On: Done to Death is a rare creation that not only gives you an unending number of wonderfully-named knights to sacrifice in the pursuit of treasure, but expects you to use the corpses of your knights to further your story.
Where else can you line a spike-filled pit with the bodies of your fallen? Utilizing the helms of your brethren as a bridge to victory has never been better!
And if that doesn't sound wacky enough, there are added bonuses of difficulty: canons to project your knights into place, magnets to pull the knights from place to place, and you can even freeze your knights, turning them into blocks you can use.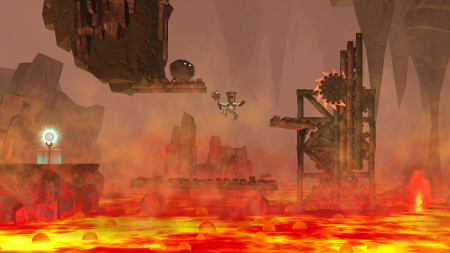 There is also the added bonus (or confusion) of the enigma that is Jeff. Jeff is, what appears to be an overgrown living dust bunny. You get additional acknowledgment in-game if you are able to reach Jeff. Mind you, if you do make it to Jeff wherever he is perched, you will be eaten, and recieve a checkmark towards some yet unknown award. So far I have been able to reach Jeff fifteen times.
The original Life Goes On was recognized for Official Selection of PAX 10 2014, Best in Gaming Digital Alberta Awards 2014, and Best Character Design Intel Level Up Game Demo Contest 2013. Now the developers have gone back and brought you more levels, new weapons and stylish helms to venture forth with.
The music for Life Goes On was provided by Kevin Greenlee from Edmonton, Alberta, Canada. Kevin's work is a light-hearted foray into the digital atmosphere. His work is easily the reason you may find yourself playing long past your 'scheduled' bedtime.
Let's be honest, Infinite Monkeys Entertainment have taken us on a wild ride from start to finish here. Abusing your knights with fire, ice, magnets and spikes, who does that? The music is catchy, though nothing too complicated from the puzzles ahead of you. It is impossible to actually die in this game. You just respawn a new, fresh-named knight, ready to run, jump or fly onward to victory.
And as a bonus, if you sign up for their email newsletter at LifeGoesOnGame.com, you can even suggest a knight's name of your own! Sir Willowbogg the flatulent, anyone? With over 65 levels and more challenges, weapons and costumes, who can resist Life Goes On: Done to Death?
This review was based upon a digital copy of Life Goes On: Done to Death supplied to Brutal Gamer by Infinite Monkeys Entertainment LTD.
Life Goes On: Done to Death
Life or Death Visuals - 92%
Comical Use of Corpses - 98%
Colorful Explanation of Helms - 93%
Randomness of Weaponry - 96%
Life Goes On: Done to Death is a great game. Kill a little time, sacrifice a division of knights... when all you want to do is have some fun!