We might have a repeat of the underpowered Wii U on our hands with the Nintendo NX.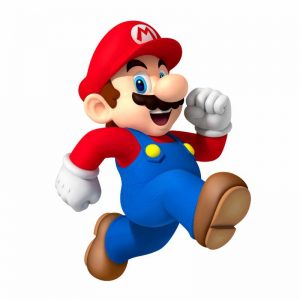 So, with E3 2016 in the books (more or less), we can now look to the future. And it's a future that's loaded up with new consoles. The apparent pinnacle of power will be the Xbox Scorpio, followed by the PS4 Neo (or the other way around, depending), and then the Nintendo NX.
Yes, I know that there are no specs for the NX available yet, but things don't sound that promising. They don't if you dig super-powered monsters of graphical prowess anyway. So it's definitely an assumption, but it's one we're pretty safe in making thanks to official word from Nintendo.
Reggie Fils-Aime himself recently told Bloomberg that "For us, it's not about specs, it's not about teraflops, it's not about the horsepower of a particular system." He went on to elaborate on that, adding that Nintendo is all about content. Then also said that they're (Nintendo) only too happy to let Microsoft and Sony battle it out over sheer power.
I get this argument, I really do. Here's the thing though, we went through this with the Wii U. Underpowered next to the PS4 and the Xbox One, the Wii U struggled with blockbuster games. Without a hook as catchy as the Wii's (motion controls), they lost a chunk of their audience and sales suffered big time. Major publishers pulled away from the console too, which resulted in less games.
With this new era starting some time very soon, I'm a little afraid that this will be a repeat. After all, things are kind of lining up that way. Nintendo will apparently be the first to market early next year, with a console that could be a generation behind. Then they'll be followed by Sony and Microsoft. That's eerily similar to the current gen's start.
Still though, if the NX is at least as powerful as the Xbox One and PS4, there should be plenty of third-party games for it. And those would be in addition to the gems that roll out of Nintendo itself. Let's not forget that they're the house of Mario and Zelda, that Breath of the Wild made a big splash for itself at E3.
If that's the case, then we might be in for a Nintendo resurgence- no gimmicks or excessive power needed. As of right now though, Nintendo fans (including me) have got to look to the NX with a little bit of a questioning eye.
We'll have more as it becomes available.
Source: MCV