It just wouldn't be a Nintendo presentation if there weren't some new Amiibo announced, and the company delivered with new stuff for both of its biggest franchises.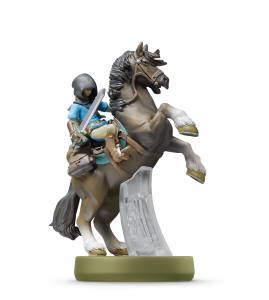 Are people using Amiibo? I mean, I never actually use mine in games. I just kind of have 'em all lined up on a shelf because, quite frankly, they're pretty awesome little statues. And the rest of this year, as well as the next, will see a bunch more of them.
2016 (no specific date yet) will see the release of a brand new series of Super Mario Amiibo. Wave 1 was released last year, and counted the biggest players in the Mushroom Kingdom on its roster. But that doesn't mean that there aren't plenty more fan favorites that could be cast in plastic. Oh, and that also includes a baddie.
Wave 2 includes new sculpts of Wario, and both Donkey and Diddy Kong. With some all-new figures like Rosalina, Daisy, a Boo, and Waluigi. Yes, Waluigi. At this rate, should we expect some Koopa Troopas and Goombas in the next series'? I'm not complaining by the way, I'd actually like to see that.
Following up the SMB wave, will be a three-figure series based on the just detailed The Legend of Zelda: Breath of the Wild. This series will include two Link figures (one on a horse, and one using a bow), and a 'Guardian' figure. All of them are incredible looking (well, the prototypes anyway) and might be the finest figures in the Amiibo line yet.
Those will hit in 2017, and I imagine will be timed with the release of the actual game on the Nintendo Wii U and NX.