Firaxis Games announced that a new Civilization game is nearly ready on its twitter feed on Wednesday morning.
The trailer doesn't really show too much in terms of anything, really. That hasn't stopped it from getting me excited, though. The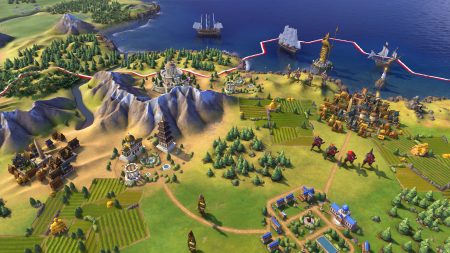 trailer moves through different historical periods showing different famed leaders and conflicts. notably, Gandhi is present. The American president Teddy Roosevelt is also present.
Personally, Civilization VI comes at a great time. I just recently started dabbling with Civ V again, and am well on my way to re-falling in love with the series. This time, I just hope that Gandhi won't be a war monger, although that's honestly a pipe dream at this point.
The new entry in the tested strategy series will be available on Oct. 21, 2016. It is available on Steam for $59.99 as a pre-purchase now, however. When players pre-purchase Civ VI, they will get recieve a special deal on the steam controller. To me, this implies that the game will be optimized for controller play. Console ports incoming? I hope so.