GAME FREAK delivers Pocket Card Jockey, while the Virtual Console sees Super Punch-Out!! On 3DS and Style Savvy on Wii U.

Another week, another round of new games for your Nintendo Consoles. While the next major releases are a ways off (June 10th for 3DS's Kirby: Planet Robobot, June 24th for Wii U's Tokyo Mirage Sessions #FE), this week does see a couple smaller standouts.
GAME FREAK's Pocket Card Jockey, the solitaire horse-racing mash-up nobody could have dreamed up sober, launches today for the 3DS. The game's demo has been available for a couple weeks, and proves that whatever wacky algorithm (or random word generator) created the idea works well. The gameplay is fast, addicting, and humorous, with a story and characters to match.
The Virtual Console on both consoles receives some love: the New 3DS's SNES lineup continues to grow with Super Punch-Out!! The Wii U, meanwhile, sees another DS title in the original Style Savvy. It'll be interesting to see if this leads in to a Style Savvy 3 release for America.
Otherwise, not much stands out. The Wii U sees multiple other small releases, like Puzzle-Platformer The Beggar's Ride and sprite-art software PixelMaker.
From Nintendo:
This week's Nintendo Download includes the following featured content:
Nintendo eShop on Nintendo 3DS

Pocket Card Jockey

– 3, 2, 1 … GO! In this fast-paced mashup of solitaire and horse racing developed by GAME FREAK inc., you'll jockey your way to victory by clearing cards to energize your horse. You can even level up your noble steed through strategic positioning on the track. Can you master solitaire and horseback racing at the same time?

Virtual Console on Wii U

Style Savvy

– Show off your style as the owner of a chic boutique in the original

Style Savvy

game for the Nintendo DS system. Dream up dazzling outfits for yourself and your customers, purchase inventory to stock your store and monitor your shopping budget, and extend your fashion makeover by visiting the hair salon and the cosmetics store. The fabulous possibilities are nearly endless.

Virtual Console on Nintendo 3DS

Super Punch-Out!! – Featuring the tight gameplay and humor the series is known for, this Super NES sequel to the NES classic sees Little Mac returning to the ring with the World Video Boxing Association belt once again at stake. Slug your way through grueling, sweat-pounding matches against a cast of characters with unique patterns (and even more unique looks).
Nintendo eShop sales: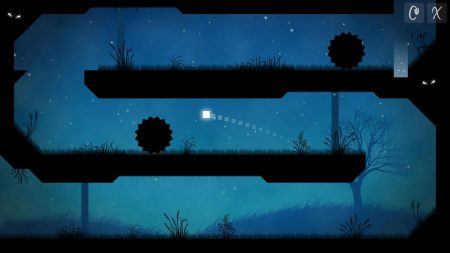 Nintendo eShop on Wii U

Gravity Badgers is 50 percent off (reduced from $4.99 to $2.49) until 8:59 a.m. PT on June 2.

ZaciSa's Last Stand

is 50 percent off (reduced from $3.99 to $1.99) until 8:59 a.m. PT on May 19.

Defense Dome

is more than 30 percent off (reduced from $2.99 to $1.99) until 8:59 a.m. PT on May 11.

Word Party

is 50 percent off (reduced from $19.99 to $9.99) until 8:59 a.m. PT on May 9.

Nintendo eShop on Nintendo 3DS
New DLC:
Fire Emblem Fates – Map Pack 2 DLC – Across dimensions, other versions of the Hoshidan and Nohrian children are under attack. Born and raised in the Deeprealms, these fledgling warriors must now rise up to save themselves and their parents as they unravel the mystery of their adversaries. In this six-map series for the Fire Emblem Fates: Birthright and Fire Emblem Fates: Conquest games, units leveled up in the main game cannot lend support. Devise a strategy using a fresh team and reap the rewards, but only if all of your units survive. You can receive all six maps as they are released by purchasing Map Pack 2 for only $7.99.
Fire Emblem Fates – New DLC Maps: In Endless Dreams – The In Endless Dreams map, available for $0.49, Kana, lost and alone, must find allies quickly. In Endless Dreams is Part 1 of Heirs of Fate.
Activities:
Nintendo Badge Arcade – Starting today, get thank-you badges featuring everyone's favorite Nintendo Badge Arcade employee, the Arcade Bunny, during the Thank You Campaign. Automatically receive thank-you badges for each $1.00 spent, up to a maximum of $4.00 and four badges. The campaign ends on May 25, so check it out to see if your favorite Arcade Bunny moments are captured as a badge!
Also new this week: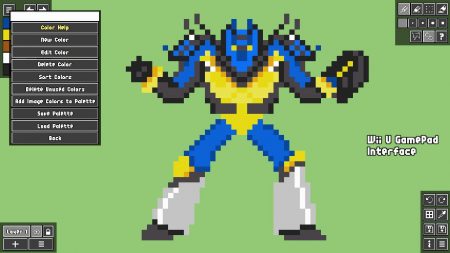 In addition to video games available at retail stores, Nintendo also offers a variety of content that people can download directly to their systems. Nintendo adds new games weekly to the Nintendo eShop on the Wii U console and the Nintendo 3DS family of systems, the Nintendo DSi
™
Shop for the Nintendo DSi system and the Wii
™
Shop Channel for the Wii console.
The Nintendo eShop is a cash-based service that features a wide variety of content, including new and classic games, applications and demos. Users can add money to their account balances by using a credit card or purchasing a Nintendo eShop Card at a retail store and entering the code from the card. All funds from one card must be loaded in the Nintendo eShop on either Wii U or the Nintendo 3DS family of systems, but can be used in either Nintendo eShop if the systems are linked to a single Nintendo Network account.
The Wii Shop Channel offers games and applications and uses Wii Points™, which can be purchased via the Wii Shop Channel. The Nintendo DSi Shop offers games and applications and uses Nintendo DSi Points™, which can be purchased in the Nintendo DSi Shop.
Remember that Wii U, Wii, Nintendo 3DS, Nintendo 3DS XL, Nintendo 2DS and Nintendo DSi feature parental controls that let adults manage some of the content their children can access. For more information about this and other features, visit http://www.nintendo.com/wiiu or http://www.nintendo.com/3ds.