Doom is almost upon us, and there's plenty more where it came from scheduled for post-launch.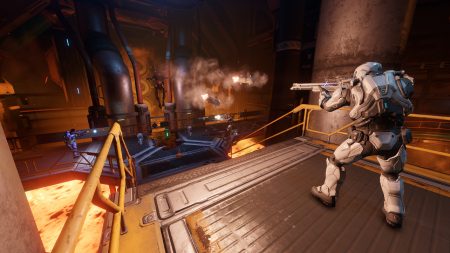 So, first of all, if you missed out on the Alpha and the closed Beta for Doom, you're not totally out of luck on trying the reborn classic from id Software before it lands at retail next month. You're still very much invited to take part in the Open Beta for the shooter, which is scheduled to open up on the 15th (this coming Friday) and last through Sunday the 17th.
And as it's 'open', you won't need any codes or special login anythings to join it. Just get on the online service that your platform of choice supports, download the client, and dig into the Team Deathmatch and Warpath game types on the Heatwave and Infernal maps. Yes, there's only two, but there'll be a lot more than that in the final game.
And actually, multiplayer is the direction that id and publisher Bethesda will be heading with the dlc plan for the game, post-launch. Why multi-only and no single-player content? Well, that's pretty simple – Snap Map kind of means that, unless there's a major story expansion, it's redundant to just release more maps.
If you don't know, Snap Map is a custom map-maker that's meant to bring back memories of the classic Doom PC games and their robust homemade map-making community. The games were painfully easy to customize, and both sharing and playing new maps was a breeze way back then. That might have changed in the FPS arena since, but Doom is looking to being it back in style with Snap Map.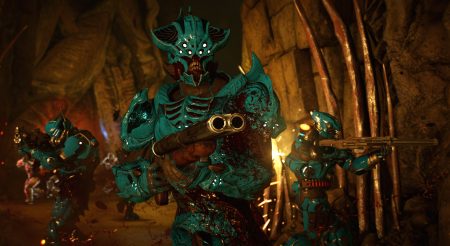 Put simply, Snap Map allows you to very easily put maps together, making custom game experiences, and then share those maps online for all all to indulge in. So really, that means that even after you've beaten the campaign in Doom, there's a near-never ending source of fresh levels for you to play out there, kind of like (a super-violent and gory version of) Super Mario Maker.
So all that means that the dlc plan is a purely multiplayer one. And it does sound like id is planning to have quite a bit ready to go. A total of three packs will be released for Doom, post launch, and each one will have an assortment of goodies that you probably won't want to miss out on if you're into tacking on other gamers online.
The first pack will be hitting this Summer and will include:
Three new maps
One new weapon
One new playable demon
One new armor set
One new piece of equipment
New hack modules and taunts
New customization colors and patterns
As for pricing, each pack will cost you $14.99 USD a piece, with a decent discount if you buy all of them at once with the Season Pass. Pick that up and you'll get the trio for $39.99 USD. Doom will land on the PC, PS4, and Xbox One on May the 13th, along with the Season Pass. Bethesda also reminds fans that they can pre-order all of the above (yes, the Season Pass too), from most retailers, right now.