The Emerald City con kicks off tomorrow, and Devil's Due will be on the floor with Squarriors and more.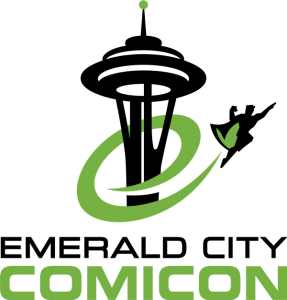 Booth #709 is where you'll find both Devil's Due and 1First Comics, who'll be showcasing some of their best properties at Seattle's number one comic convention. Set to be appearing at the booth are talent like Josh Blaylock and K. Lynn Smith from DD, and Orlando Harding from 1First Comics.
And just to keep you in the loop, the publisher also wants to make it known that the first hardcover volume of Squarriors has indeed been funded on Kickstarter and will be heading to press. Look for that sometime soon, and also make sure to check out Squarriors Volume 2 Summer #1 when it lands on the racks this May.
As for that Volume 1 hardcover, it's funded, though you can still get in on the Kickstartin' fun and secure some of the stretch goals by clicking here.
The company's Tales of Mr. Rhee Kickstarter will also be starting up soon, so you can keep an eye out for that as well. And while we're on the subject, the fifth chapter of writer Dirk Manning's book has posted, so you can get to catching up too, and finish up your Mr. Rhee-ding. Find that on DevilsDue.net.