Go where few have before as Google Maps lets you take a virtual tour of the Batcave and Bruce Wayne's lakeside home from Batman v Superman.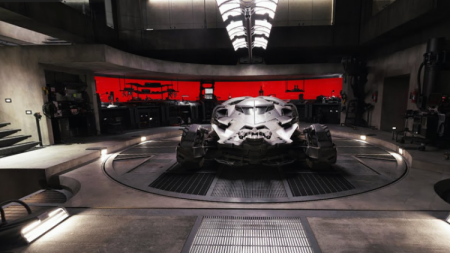 Chances are that, if you're a DC comics fan, you've seen Batman v Superman: Dawn of Justice. And if that's the case, you probably fall into one of the two extremely polarized camps on the subject of the first crossover film in the new DC film universe.
One thing that's kind of undeniable though, is that the movie's depiction of the Batcave is pretty cool. The cave in the film walks a line between the more traditional comic book version of Batman's home base, and the one from director Chris Nolan's The Dark Knight. That is to say, it's just comic-booky enough, but with plenty of realistic elements.
Wayne's actual house in the film however, is starkly different than any we've seen before. It's a super-simple and modern looking lakeside dwelling on the Wayne property. As it probably should be, the estate is pretty massive, and where Bruce spends his downtime (not that he has downtime) is a decent distance from the rotting and decayed shell of the Manor that we all know and love.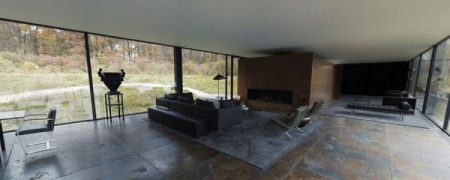 We never find out what happened to necessitate the change, or why the proper family home is as wrecked as it is, but it does kind of fit the older Batman to have the less demanding domicile. And really, it's what's under the house that you're probably more interested in anyway.
To check out all of the above, hit this link (for the real estate website Housely.com) and scroll down the page to the Google Maps app, or just head over to Google Maps itself and type in 'Bruce Wayne's residence'.
Images courtesy of Housely.com