Loot Crate is a veritable phenomenon, and now the monthly mystery box-supplier has a big, bad new crate to feed  your habit with the Loot Crate DX.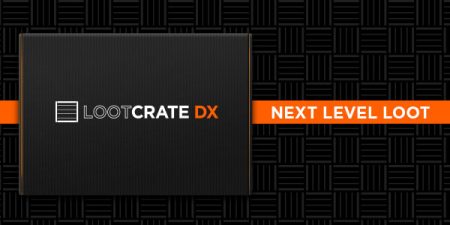 You say you need more out of your monthly subscription box? The goodies that you're getting already just aren't cutting it? Well does Loot Crate have a subscription for you. The just announced Loot Crate DX not only packs in all the goodies that you'd assume from the company, but it goes one step farther, giving subscribers a full $100 USD of stuff in every box.
Not that you pay that much of course, as the cost on the Crate DX comes in a neat little $49.99 USD.
"Loot Crate was created to help give a voice to fans of pop culture around the World," said Matthew Arevalo, co-founder and Chief Experience Officer at Loot Crate. "Those fans have told us they would like to see bigger, bolder and higher end offerings. This is our response, and we know Looters and soon to be Looters will be incredibly pleased with the result."
So what do you get exactly? Well, there's no telling since everything Loot Crate does is based on you getting items that you don't expect. You can look for certain things though, including stuff that's exclusive to the service from the worlds of "Adventure Time, Legend of Zelda, and World of Warcraft", among others.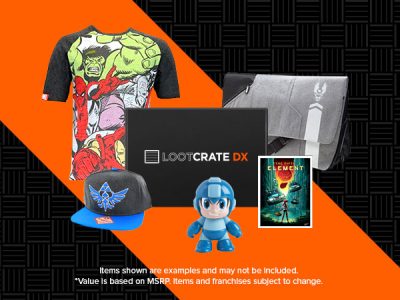 Sign-ups are going on right now for the new Crate, and you can get in on the action by clicking here. You might want to hurry though, as the first installment of the company's other new Crate, Loot Gaming, sold out pretty darn fast.