I hope you're ready to wake up early for a 7 a.m. PT celebration of 20 years of Pokemon!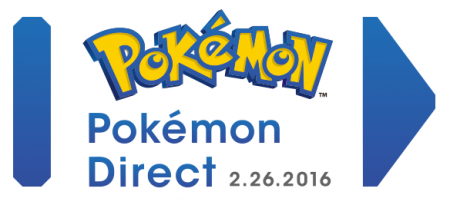 Nintendo has just announced a new Pokemon Direct for this Friday, February 26th, starting at 7 a.m. PT "celebrating 20 years of Pokemon!"
If Serebii.net (all around Pokemon haven and bomb Pokemon website) is to be believed, you may want to keep your breaches on: the direct "is to last for 5 minutes."
The good news is, the last time a Pokemon Direct was so short, the Sixth Generation of Pokemon titles was unveiled.  If it will be longer, then no doubt we can expect last minute information about upcoming Pokken Tournament, Pokemon Red/Blue/Yellow, and maybe more concrete details about Pokemon Go!
But more than likely, we'll have a short four minute clip about the history of Pokemon, including footage of the latest Virtual Console releases (or soon to be latest), followed by a sneak peek into what's next.  Pokemon Z?  The 7th Generation?  A rumored 6.5 generation?
Tune in Friday to find out!
Source: Nintendo, Serebii.net