Till Death do us Part debuts in GTA Online this weekend, just in time for the most romantic day of the year.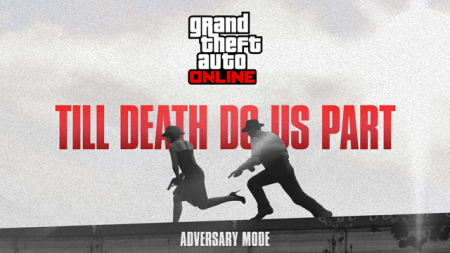 Not that love is going to factor into the mode all that much, but at least Grand Theft Auto Online has its heart in the right place… or something. And really, that's all you can hope for.
Till Death Do Us Part is the latest adversary mode for GTA Online and hits as of right now. It's kind of oddly romantic too, with partnered pairs of gamers going on "the ultimate GTA Online quadruple date". The action links both gamers (in each pair) with one life to use between them. When one dies, the other does too, or to put it the way its printed in the press release: "if one half dies, the survivor then takes their own life in dramatic fashion".
As you might imagine too, staying close together as you play gives you a bonus in the form of health regeneration. Togetherness matters people, remember that.
A total of vide different locations will be playable in the new mode, all of which can be selected from the pause menu under 'Adversary Modes'. You can also get into a featured playlist starring the mode from the main GTA Online menu, which has three locations to play through.
Want more details? Click here.