Video Games, TCG, and more live on after 20 fun-filled years.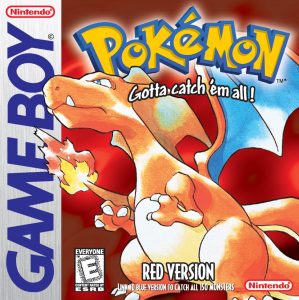 Pokemon has announced that 2016 will be the year to be a Pokemon fan.  After twenty years of capturing the world, Pokemon is still going as strong as ever.
Fans of the series already know that Pokken Tournament is releasing this year for Wii U (now with Mewtwo, Garchomp, and Braixen) in Spring, and we'll see Pokemon GO on mobile later this year.  A blast from the see-through Game Boy past comes in the form of February 27th's launch of Pokemon Red, Blue, and Yellow on the 3DS Virtual Console.  A New Nintendo 3DS bundle, complete with preinstalled Pokemon Red and Blue, Pokemon faceplates, and an exclusive HOME Menu theme, will also be available on February 27th.
The Pokemon TCG is also receiving a Generations expansion, celebrating where it all began with such cars as Mega Charizard-EX, Pikachu, and Ninetales-EX.  Look forward to giving up more prize cards when the new expansion releases in February.
Look forward to new opportunities to download rare Legendary Pokemon throughout the year at GameStop, including Mew, Darkrai, Arceus, and Genesect.
The celebrations don't stop there: twelve feature-length Pokemon movies will be available as digital downloads from iTunes, Google Play, and Amazon.  Pokemon: The First Movie and Pokemon the Movie 2000 will both even be digitally remastered.  Viz Media is also releasing a Bluray bundle of the first three movies.
Plenty of new Pokemon Merchandise will also be available at PokemonCenter.com.  Japanese magazine CoroCoro will also have a "major announcement" come February 15th.
Is it finally time for Pokemon Z?
Source: GoNintendo, GoNintendo