Mega Man, Street Fighter, and Darkstalkers art books are all available now, courtesy of publisher Udon.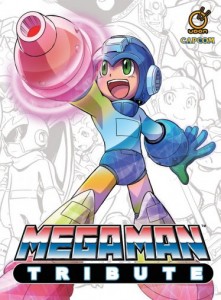 If you're an art book fan, then you need no introduction to Udon. The publisher is one of the best and most prolific in the genre, and they've been very busy indeed with getting three new tomes to the retail front to join their just released Capcom Fighting Tribute book.
"We at UDON have always said that we would never be where we are today if not for the continuing support of our awesome fans," said Erik Ko, UDON Entertainment's Chief of Operations. "We feel very fortunate that we have been able to work with Capcom to offer those same fans a rare chance to get officially involved with and contribute to their favorite video game series in a fun, creative way."
Loaded up with artwork from hundreds of artists, both established and up-and-coming, the books should prove to be worthy additions to your bookshelf. I haven't had the chance to read through any of these, but I have a number of Udon books in my library, and they're all good to great. The company doesn't really make duds… ever.
Each one retails for $59.99 USD, with the Street Fighter book coming in at 320 pages, and the other two counting 304 a piece. These are beefy tomes. All three are presented in hardcover format as well, so they'll look all nice and classy in your collection, and they're all cull color as well (not that, I assume, I needed to tel you that).
Get 'em while they're hot.