Today Brutal Gamer brings you a list of what some of our very own writers are looking forward to getting their hands on this year!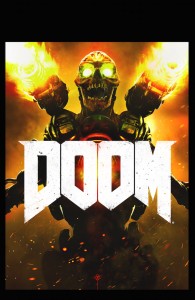 2015 saw the arrival of some of the best games in years, from Undertale and Rare Replay to Fallout 4 and Metal Gear Solid V. And do not forget the numerous redeux's of the classics. Though at the moment, 2016 looks like it may be just as good, or quite possibly even better yet.
Features Editor Jake's list:
Doom – I cannot express the excitement that I feel when I think of a new Doom game, especially one in development by Bethesda. In 2014 Bethesda did an amazing job rebooting Wolfenstein with, in my opinion, the best game in the series since Return to Castle Wolfenstein in 2001. The E3 DOOM presentation boasted a new addition to the series by the name of Snapmap, a HUD perfect to that of the old games, astounding effects, and of course, gratuitous mind-boggling and stomach sickening violence.
Uncharted 4: A Thief's End – I've followed puckish rogue Nathan Drake since his earliest escapade in 2006, and just the thought of saying the final goodbye to the Uncharted series breaks my heart. But hopefully Drake will finally get to settle down and enjoy some quiet time in his life… (spoiler incoming for Uncharted 3) just, let's not kill Sully this time, okay?
Dark Souls III – Dark Souls is the game that taught me how to handle unfair punishment both in life and in video games: come back from defeat with a fiery vengeance and nothing will get in your way. Dark Souls 2, however was a bit of a disappointment, and although it doesn't share the beloved title, let's face it, Bloodborne is part of the Souls family, and it was amazing. So when I think of Dark Souls 3, I hope for a bit more Bloodborne, and a bit less Dark Souls 2.
Tom Clancy's The Division – The Division was first announced back in 2013 at E3, and it's supposed to be released this year on or around March 8th. I'm still incredibly stoked to get into the world of this post-apocalyptic (?) open world shooter, but in all honesty, the excitement goes down with each release date push-back.
Gears of War 4 – Gears 4 is not being developed under Epic Games this time around, it has instead been taken under the steady wing of Coalition, who you may remember as the original developers of the first game. I was immediately nearly screaming with joy at E3 during the gameplay trailer, and I still get excited about it whenever I think about it now. The Gears series has been taken down that "it's popular to hate it, so I hate it too" road with many people sadly, but it will always shine it all it's poo-brown color glory in mine own mind.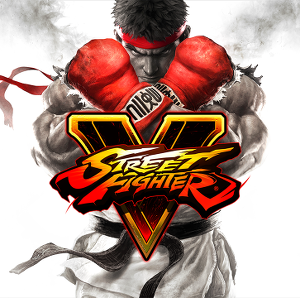 PC Editor Dan's List:
Street Fighter V – SFV is adding new mechanics so spice up an already highly balanced and super competitive game, which has me excited.
Pokken Tournament – Pokken Tournament is shaping up to be something awesome, and I'm even going to be modding a fightpad into a fightstick to work with both Smash Wii U and Pokken Tournament in preparation for its release.
Shaq-Fu: A Legend Reborn – Shaq-fu was a miserable mess when it first came out, but but hey, when you're as rich and cool as Shaq, forget the haters and bad design and simple economics and just wait a few years: SHAQ FU IS REBORN!
Tekken 7 – The seventh installment of the Tekken franchise is especially exciting for me, as Tekken has always been a game I've wanted to get really good at, especially with such an unusual character as yoshimitsu (he's so cool). New yoshimitsu is gonna be awesome, and now it's being made in UDK!
Naruto: Ultimate Ninja Storm 4 – Naruto: Ultimate Ninja Storm games are great; they really give you the sense that you're dipping into the world of the Naruto anime and experiencing the epic fights you remember from the show! Ninja Storm 4 releases with new characters, new stories, and more of the gameplay we've come to expect in 2016. Big moves, clever tactical abilities… what's not to love?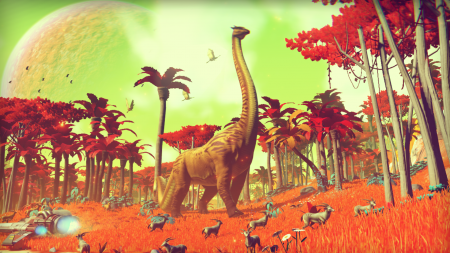 US Staff Writer Mack's List:
Horizon Zero Dawn – I love the idea of being 1000 years in the future. Horizon Zero Dawn takes place in a post-apocalyptic world, the creatures are mechanical, and you play as a hunter and archer. A unique take on the story line with gorgeous graphics, you'd be crazy to not want to give this title some of your time.
Dishonored 2 – We were huge fans of the original Dishonored in my house, and now they've upped the ante and brought it back for more. I can't wait to see where they've gone with the story in the 20-year lapse. Choose to play as the empress or the assassin. Will you play stealthily, and refrain from killing? Time will tell.
DOOM – As a fan of the original, the sequels and remakes have made me lose faith in this particular title… until I recently played the multiplayer alpha-release. I'm not a huge fan of multiplayer titles, but this demo gave me confidence in both the DOOM franchise, as well as a multiplayer experience. Welcome back to the 'run for your life' experience that DOOM was always meant to be!
No Man's Sky – When I first saw the trailer for No Man's Sky, I was blown away. The scale and openness of this adventure survival title will lead to a jaw-dropping combination of planets explored and information learned. Who out there doesn't want the opportunity to be a planetary explorer?
Detroit: Become Human – This game is beautiful, but I'm also a little hesitant. I am a huge fan of science fiction, but sentient AI is a touchy topic. Take the reins as Kara, an AI who has found exactly that. Live among humans as you find your place as an AI, while the AI around you lack consciousness, and are tools to the humans.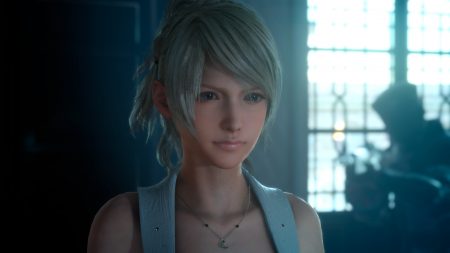 Nintendo Editor Michael's List:
Final Fantasy XV – While the date's yet to be confirmed (and I don't think any of us will believe it until the title is actually out), word on the street is we'll be getting this long-awaited title at last this year. I quickly fell in love with the extended demo, and was blown away by how many new things happened each and every time I played it.
Persona 5 – My excitement for Persona 5 is at an all-time high now that my cousin is as neck-deep in the series as I. I'm intrigued by the new form of Personas (based now on their mischievous personalities they cannot show off in public), and excited to delve into the newest (and again, long-awaited) Persona title, Genei Ibun Roku FE. Even if Persona 5 doesn't get a western launch this year (I won't believe anything until I've got the game in my hands), the odds seem pretty good we'll see Persona-like, Shin Megami Tensei/Fire Emblem mashup, Genei Ibun Roku FE on our shores. And in the meantime, that'll suit me just fine.
Fire Emblem Fates – While I still haven't been able to grab a special edition copy (no giving up!), I'm more than prepared to drop the dough required to see the entirety of the latest editions of the Fire Emblem franchise, especially if the old win conditions return. Until then, I'll make do with another round of Awakening…
Metroid Prime: Federation Force – While most Metroid fans decried the latest title in the franchise for its multiplayer focus, lack of Samus, and chibi-like characters, I saw an incredibly fun local-multiplayer title with interestingly designed co-operative missions and a great looking competitive spin-off. Coming off the back of Triforce Heroes, I'm more than ready for another multiplayer Nintendo side adventure.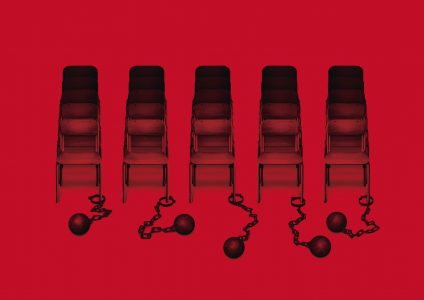 US Staff Writer Benj's List:
Persona 5 – I'm a Shin Megami Tensei fan through and through ever since I watched my older relatives play the original SMT games when I was younger. Growing up, I played through most of the main SMT games and the Persona spin-off games. I played through the original Persona on my PSP and I muddled through the ridiculously difficult and overwhelmingly sad Persona 2 duology but it wasn't until Persona 3 that I got seriously hooked. The summoning system, the social links, the compendium and the story, I've grown to love all of them. I remember buying my PSVita for Persona 4 Golden when it came out and a 3DS when Shin Megami Tensei IV came out just to fill the gap between Persona 4 and 5 and now that the release date is upon us, I can barely contain my excitement for the upcoming game.
Final Fantasy XV – I'm really looking forward to Final Fantasy XV because like many of my fellow gamers, I waited patiently for years! I've played the demo to death and the demo being a rough taste of what's to come, I can honestly assume that Final Fantasy XV will deliver on its promises and it can finally turn the current Final Fantasy losing streak into a winning one, leading up to the Final Fantasy VII Remake (crosses fingers)
Star Ocean: Integrity and Faithlessness – Man, Star Ocean is one of the longest series that I've somehow managed to stick with ever since I was younger. Growing up, I got hooked on RPG games because of Star Ocean and, believe it or not, Lunar. Star Ocean has a special place in my heart and it's been so long since the last entry in this series. I'm really looking forward to seeing what changes their bringing with this new addition.
Arslan – I fell in love with Arakawa-sensei's art when I started watching Full Metal Alchemist back when I was younger, so imagine my happiness when it was announced that Arakawa-sensei was going to adapt the Arslan series of stories into her own serialized manga. The Arslan game is being developed to be a game similar to the Dynasty Warriors series and I feel that style that they're going to go with should fit the theme of the series pretty well.
DOOM – I remember Doom being my first Playstation game back when I was younger. Yup, Doom was my very first Playstation game and I remember being scared of the demons but I enjoyed killing them even though I didn't really understand what was happening. It wasn't until Doom 3 (and that movie with Dwayne Johnson) that I finally understood that everything that was happening in Doom was FUBAR so the people playing it should just go along with it – haha.
Shingeki no Kyojin – More commonly known as Attack on Titan, Shingeki no Kyojin is a manga series that was adapted into a successful anime series. I remember people being extremely hyped about the show and having read the manga, I understood how they felt. Now that Attack on Titan will finally be developed into a game that the anime/manga fans deserve, how can I not be hyped? I'm looking forward to playing this game but what I'm really looking forward to is playing as Mikasa.
Mass Effect Andromeda – I like RPGs, I like freedom in video-gaming and I like a long (but interesting) narrative. Mass Effect has all of these (sans Femshep… too bad) and more.
Dead or Alive Xtreme 3 – I may be an almost exclusive RPG Gamer but I enjoy the occasional fighting game here and there as well, and Dead or Alive is a series I enjoyed playing because of its simplicity. Of course, the characters are visually appealing too (Kokoro definitely has my kokoro).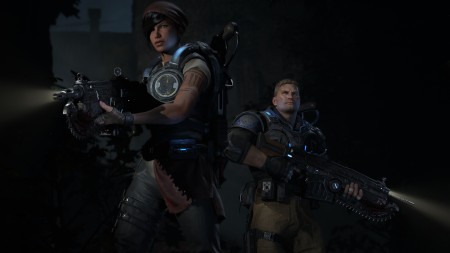 Editor-in-chief Jason's list:
DOOM – There isn't a game that I'm looking forward too more in 2016 than Bethesda's latest reinvention of the DOOM franchise. The series has been through a bunch of twists and turns in its history, and I've loved each and every one (well, maybe not the 3DO version). Yes, that's right, I though Doom 3 and its expansion were awesome, different yes, but great in their own right. With this new version of the classic FPS, things go back to basics though, complete with ultra-violence, lightning-fast action, and over the top gore. So far, I'm super-impressed with what's happening for this reboot, but I have to admit that I'm more than a little nervous about the fact that it seems dangerously narrative-less.
Uncharted 4: A Thief's End – As a big fan of the PS4-exclusive Uncharted series, I'm a little sad to see hero Nathan Drake hanging up his AK with U4. Even so though, the game looks phenomenal and oozes all over the place with developer Naughty Dog's excellent level of production values. Plus, I'm a sucker for a good Indiana Jones-stlye adventure.
Street Fighter V – Another PS4-only title, SFV looks like a massive graphical leap over SFIV, which I loved to death. Quite frankly, and though I'm sure there'll be more to it than that, that's all it has to be to get me onboard as I'm a huge Street Fighter devotee.
Quantum Break – I love a good time travel tale, and the Xbox One-exclusive Quantum Break looks like it'll have all that and more as Remedy Entertainment breaks the time/space continuum with it's latest title. From what I've seen of it in action, QB look like it might be the most well-realized game with a 'time control' mechanic ever. It's also got some cool-looking integration with a nice-looking, episodic, live-action show that stars the game's hero, played by X-Men's Shawn Ashmore.
Dead Island 2 – Honestly, I'm kind of crossing fingers for this one, as there's no guarantee that it'll be hitting in 2016… or any time after that thanks to its significant development issues. Also, I know that the whole 'zombie apocalypse' thing is kind of played out – believe me, I'm tired of it too. But with DI2 it was looking like the theme might get a much-needed shot in the arm. Colorful visuals, a slightly goofy edge, and hordes and hordes of the undead descending on California could be tons of fun. Now it just has to get out the door and onto retail shelves.
Gears of War 4 – Arguably the number 2 biggest franchise on the Xbox family of consoles, Gears 4 is well under way and looking like a brand new experience on the planet of Sera. With the Locust wars past, and humanity left to get on with life, it'll be very interesting to see where the global, Coalition government has taken the Gears universe's fictional human homeworld. I'm also eagerly awaiting the reveal of the new threat to that world, and the ultimate fate of former series-hero Marcus Fenix.