If you thought the strong releases were going to stop this holiday, you were wrong.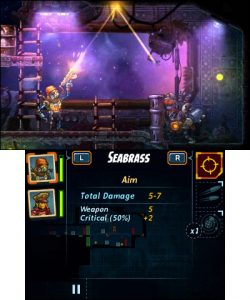 F-Zero fans who have been clambering for a new F-Zero will probably have to wait at least another eternity, but in the meantime there's no reason not to hop aboard FAST Racing NEO, the super-fast, futuristic racer from Shin'en.
The 3DS gets SteamWorld Heist from Image and Form, another game in the SteamWorld franchise that first addicted players with SteamWorld Dig.  The turn-based game is launching first on Nintendo's handheld at a starting price of $17.
Terraria also finally makes its way to the 3DS, featuring Local Play and touch-screen features.
And last but not least, Medabots: Metabee/Rokusho is launching on Wii U's Virtual Console.  This pair of GBA games are based on the Medabots franchise, and has players strategically targeting opponents' various limbs and parts.
Devil's Third also releases quietly, and while the word on the street is that it's not that rad a game, it still provides some great dumb fun and a strong Multiplayer offering.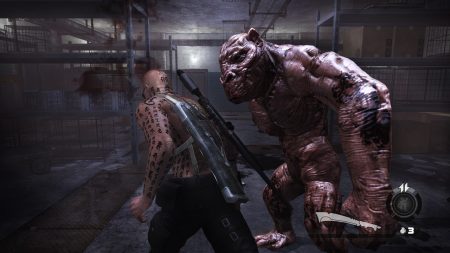 From Nintendo:
This week's Nintendo Download includes the following featured content:
Nintendo eShop on Wii U

FAST Racing NEO – Available exclusively in the Nintendo eShop on Wii U, FAST Racing NEO lets you jump into the driver's seat of anti-gravity vehicles and put them through their paces in high-octane competitions at 60 frames per second. Try to become a legend by besting all three of the leagues, each of which ramps up the competition … and the speed! Tear through 16 winding, twisting tracks that showcase stunning locales and realistic weather conditions. Click here to see a trailer for the game.

Nintendo eShop on Nintendo 3DS

SteamWorld Heist – From the makers of SteamWorld Dig,SteamWorld Heist is a space adventure with turn-based tactical shootouts, in which you aim in real time and perform awesome bullet-bouncing trick shots. For a limited time, you can buy SteamWorld Heist from the Nintendo eShop on Nintendo 3DS at an introductory price of $16.99, and receive a free HOME Menu theme, until Dec. 31, 2015! Click here to see a trailer for the game.
Terraria – Experience the infinite possibilities of Terraria with the most intuitive interface imaginable. Reach directly into the world ofTerraria using the touch-screen interface of the Nintendo 3DS system. Share the adventure with up to four friends via Local Play, teaming up to battle monstrous bosses or build amazing super-structures. Hundreds of hours of entertainment await in Terraria, where the only limit is your imagination. Click here to see a trailer for the game.

Virtual Console on Wii U

Medabots: Metabee / Medabots: Rokusho – Kids everywhere are losing their prized Medabot Medals and Medaparts to a diabolical team of warped Medamaniacs. Join Ikki and his friends as they track down the source of the trouble and beat the Rubberobos at their own game. Completely customize your Medabots from tons of different Medaparts to prepare for intense Robattles.
Nintendo eShop sales:
Nintendo eShop on Wii U and Nintendo 3DS

Phineas & Ferb: Quest for Cool Stuff (Wii U and Nintendo 3DS) is 75 percent off (reduced from $19.99 to $4.99) starting 9 a.m. PT on Dec. 14 until 8:59 a.m. PT on Dec. 28.

Nintendo eShop on Wii U
Nintendo eShop on Nintendo 3DS
Activities:
You Have a New Client Waiting! Claude is looking for a home designer in the Animal Crossing: Happy Home Designer game to help decorate his place. Fulfilling Claude's request will net you new and unique items for your catalog. This bunny with a pretty major collection of gaming hardware is available for a limited time via the game's SpotPass feature so check the in-game Nintendo 3DS system on the second floor of Nook's Homes to meet him and take him on as a client!
Theme Shop on Nintendo 3DS:
New themes this week include:

Mario Hanafuda

SteamWorld Heist (Free with purchase of the SteamWorld Heistgame until Dec. 31, 2015.)
Also new this week: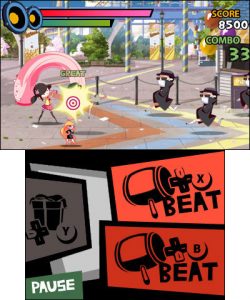 In addition to video games available at retail stores, Nintendo also offers a variety of content that people can download directly to their systems. Nintendo adds new games weekly to the Nintendo eShop on the Wii U console and the Nintendo 3DS family of systems, the Nintendo DSi™ Shop for the Nintendo DSi system and the Wii™ Shop Channel for the Wii console.
The Nintendo eShop is a cash-based service that features a wide variety of content, including new and classic games, applications and demos. Users can add money to their account balances by using a credit card or purchasing a Nintendo eShop Card at a retail store and entering the code from the card. All funds from one card must be loaded in the Nintendo eShop on either Wii U or the Nintendo 3DS family of systems, but can be used in either Nintendo eShop if the systems are linked to a single Nintendo Network account.
The Wii Shop Channel offers games and applications and uses Wii Points™, which can be purchased via the Wii Shop Channel. The Nintendo DSi Shop offers games and applications and uses Nintendo DSi Points™, which can be purchased in the Nintendo DSi Shop.
Remember that Wii U, Wii, Nintendo 3DS, Nintendo 3DS XL, Nintendo 2DS and Nintendo DSi feature parental controls that let adults manage some of the content their children can access. For more information about this and other features, visithttp://www.nintendo.com/wiiu or http://www.nintendo.com/3ds.