Atlus' remake of the classic Odin Sphere will have a Storybook edition when it hits retail this Spring.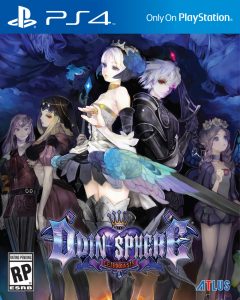 Yep, Odin Sphere Leifthrasir has a 'window' of launch. Nothing so final as a date mind you, but the game will re-emerge this coming Spring, which is better than nothing. As for that special edition I mentioned, it's available only for the PS4 edition of the game, and it's ever-so-slightly overstuffed for goodies.
Here's what's inside the 'Storybook Edition':
64-page Hardcover Art Book – Filled with the original drawings from the legendary George Kamitani and Vanillaware.
Potion Recipe T-shirt – This large-size t-shirt is emblazoned with a helpful reminder of one of the more common uses of Alchemy in Odin Sphere Leifthrasir: turning the living Mandragora plant creatures (Habaneristos, in this case) into potions vital for survival.
Collector's Metal Slipcase – The PS4 game will come nestled in a special metal slipcase with the game's key art on the front, and a not-yet-revealed image on the reverse.
Art Print – Also included with the game will be a high-quality art print with another not-yet-revealed (but different) design.
Premium Outer Box – All the contents in the premium edition will be packaged in a large, sturdy outer box.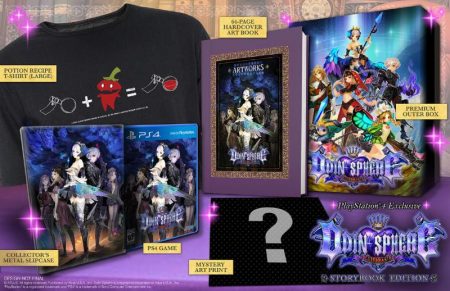 As for pricing, the standard editions will run you $59.99 USD for the PS4 version, $49.99 on the PS3, and $39.99 on the Vita. And the Storybook Edition? That'll cost you $79.99 USD, which really isn't too much more. Pre-orders are live right now for all of the above, so hop to it folks.