Well, it's just one deal actually, but it's on all the single issues that Dark Horse Comics offers digitally. And it's awesome.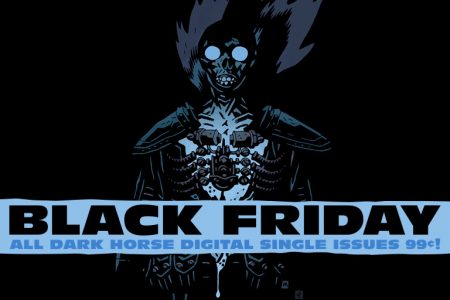 So how does ninety-nine cent everything sound? Yeah that's the deal today folks, as Dark Horse Comics has started up a .99 USD sale that covers all single issues stocked are in their online, digital catalog. Not that this sale is only through Dark Horse Digital, as whether you're on Barnes & Noble, Amazon, iBooks, Comixology, or Google, you can take part and get what you want for less.
Click here to get started building that digital library on the cheap.