A collected edition of Sega and Creative Assembly's Alien: Isolation has arrived, bringing together the base game and all the DLC into one neat little package.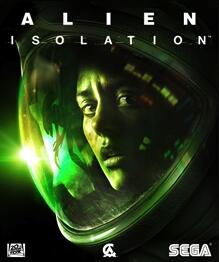 Sort of a Game of the Year edition I guess, Alien: Isolation – The Collection is exactly what you probably think it is; a collection of the game and all of its downloadable content. That means that you get a ton of pretty awesome stuff with this new version of one of the best horror games of 2014, including the pair of missions that took place on the Nostromo from the original film.
Here's what's in the box:
Alien: Isolation – The Collection will feature the main game in addition to all previously released DLC, including two standalone missions set aboard the Nostromo, where players can relive some of the terrifying moments from the original Alien film, playing as original protagonist, Ellen Ripley and members of her crew. The Collection also includes five mission packs that add new maps, playable characters and challenges to Survivor and Salvage modes. This is the perfect opportunity for those yet to experience the chilling atmosphere of Alien: Isolation, with its 50-plus game of the year nominations and its recent induction (at #19) into PC Gamer's top 100 PC games of all time, to grab one of the most talked about survival horror games of 2014.

Play as Amanda Ripley, daughter of Ellen Ripley, as you seek to uncover the truth behind your mother's disappearance. Marooned aboard the stricken space station, Sevastapol, along with a few desperate survivors, players must stay out of sight, scavenge for resources and use their wits not survive a host of threats, especially the ever-present and deadly Alien.
Available in digital format only (so no retail box then), Ailen: Isolation – The Collection is ready for downloading right this very minute on the Xbox One, PS4, and PC. Find out more here.