Take a peek at the worlds of Star Wars Battlefront in EA's new 'Planets Experience'.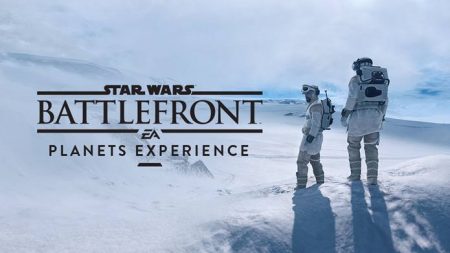 Game modes, characters, vehicles and lots more are a part of the new Planets Experience website that EA has set up to detail where you'll be fighting in Star Wars Battlefront. The world's of course, are Endor, Hoth, Tatooine, and the new planet of Sullust.
Notably absent from the site is Jakku, which is a planet that figures heavily into the new series of movies and plays stage to a major battle that's waged before The Force Awakens. It's kind of weird since you can play out that fight in Battlefront, though only as DLC that'll be arriving after launch, or if you pre-order. The point is that it is in there though, so I imagine that it'll eventually be included in the Planets Experience at some point if the site runs through release.
What is there is pretty cool though, with video from the game leading into info-points that you can click on and read for more about the various elements highlighted from the Star Wars universe. It's a fun little way to spend some time, and you can get in on it by clicking here.
Star Wars Battlefront hits the PS4, Xbox One, and PC on November 17th.