That squirrel on the front page of GOG isn't just there for show, he's ushering in the retailer's Big Fall Sale.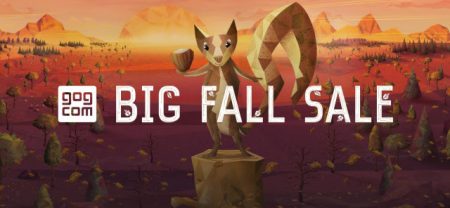 Well it's pretty much that time once again PC gamers, time to buy a tons and a half o' games at low, low discount prices… and maybe grab a few freebies to boot.
The GOG Big Fall Sale has officially started with over 350 deals featuring both old and new games for your favorite platform. Right this very second, you can grab stuff like "The Witcher 3: Wild Hunt (-30%) and the Hearts of Stone expansion (-10%), Pillars of Eternity (-50%), Age of Wonders 3 (-75%), Legend of Grimrock 2 (-75%), Dungeons 2 (-65%), Grim Fandango Remastered (-66%), Lords of Xulima (-66%)" – and of course, many more.
As usual, GOG has some bundled titles as well for you, including a whopping 90% off the ticketed price for the Interplay bundle, which is a pretty awesome little discount. And also 'as usual', there are free games to be had too.
Spending $5 USD? Then you're getting the legendary System Shock 2 gratis. Bump that modest amount of cash up to $15 USD and you're getting Riddick: Escape from Butcher's Bay. And if you can double that up to $30 USD, well you're going to take a copy of Banished home for nuttin'.
In terms of timing, you can expect a fresh set of deals to load up every 12 hours, and a new selection of bundles to arrive every 24 hours. So this one is fairly straightforward and non-gimmicky as far as sales go. Dive in folks, the sale runs dry and deals come to a close on November 15th, at 7am pacific time.