Get your amiibo party on come November 13th in North America, November 20th in Europe, and November 21st in Japan.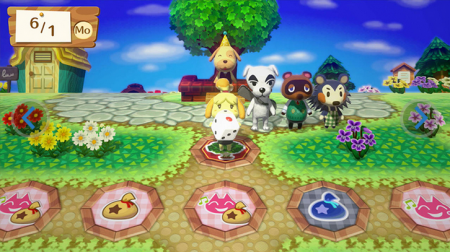 Nintendo announced today that its second Animal Crossing spin-off will be coming soon to Wii U- namely, at those three aforementioned dates.  The game will come bundled with Isabelle and Digby (as introduced in New Leaf and featured in Happy Home Designer) amiibo, and it will also include three amiibo cards: specifically Goldie, Stitches, and Rosie.  MSRP is $59.99.
A 3-pack for $34.99 of amiibo featuring Reese, Cyrus, and the king of smooth, K.K. Slider himself, will also be available on November 13th.  Sold separately we'll also see Tom Nook and Mable that same day, and Happy Home Designer's Lottie will come out later on November 22nd.  Each one will run you $12.99, or about 1,299 Bells.
Except I don't think any retailer will be accepting Animal Crossing money.
Source: NOA Twitter, Siliconera