There will indeed be a Collector's Edition of Warhammer End Times: Vermintide when it chews it's way onto the PC in October.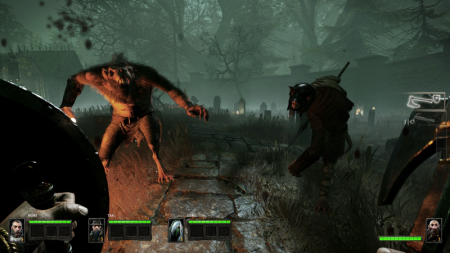 "We are so excited to announce that co-op fans can join the heroes of Ubersreik in the fight against the invasion of Skaven this October", said Martin Wahlund, CEO of Fatshark. "This is by far our most ambitious game yet, and a huge passion project for everyone on the team. We can't wait to share our work with everyone and look forward to hearing what you all think of Vermintide come October!"
Fatshark is a smaller studio, and from everything that we've seen so far from Vermintide, it is a pretty big game. The game looks great and has a vibe that (as I've said a bunch of times already) kind of reminds me of the classic Hexen and Heretic titles. And that's making me really look forward to this one's release on October 23rd.
The standard edition is pretty self-explanatory, but the Collector's actually has quiet a bit going for it, especially for digital game. There you'll find the game of course, but also a digital copy of the soundtrack (by Jesper Kyd), "wallpapers, an Ubersreik Map, behind the Scenes pack containing all developer diaries and exclusive in-game items including 5 Exclusive Hats (1 for each Hero) and 2 Prestige Trinkets." So lots to like there, specifically if you're a fan of the property.
Pricing is pretty great too, with a 10% off 'pre-order discount' that makes the regular edition just $29.99 USD, and knocks the Collector's Edition down to $44.99 USD. So if you want to play and don't want to spend a ton of green, you might want to pre-order. That's something that you can do by clicking right here.