The Konami roller-coaster ride continues as the publisher now says that they're not done with console games or their biggest franchises.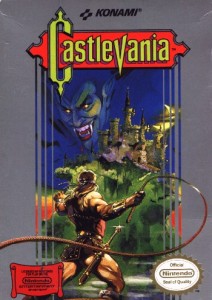 It wasn't too long ago (just a few days actually) that we reported that Konami was finished with everything from their stable of franchises save PES (Pro Evolution Soccer). Now though, the company has told website Nintendo Life that that's far from the truth, even saying about the sites that were reporting the development that they're "not really sure where they'd be getting that from."
I'm confused to put it mildly. Konami has been flirting with going mobile in its publishing for a while now, and was even quoted last year as saying that that was the direction that they were headed. They softened a bit after that, with president Hideki Hayakawa saying they weren't 'done' with bigger retail releases, but they're going "mobile first".
Then came the seeming nail in the coffin, as website Eurogamer (which is pretty darn trustworthy) reported that all development on everything and anything for consoles that didn't have the title 'PES' was officially halted. And now this, as a rep from the company plays like this was never an issue and they have no idea what everyone is talking about.
Strange indeed.
Still though, while it's an oddity, it's a good oddity for fans of Konagi's biggest games. Apparent development on further Castlevania, Silent Hill, and yes Metal Gear titles is somehow still all on track and proceeding as normal.
So from here on out, we're just going to assume that that's the case, and that Konami is simply mixing up their publishing focus, concentrating on both consoles and the mobile platforms out there. And until you hear anything definitive from them one way or the other, I suggest you do the same.
Source: Nintendo Life