Still technically in beta, the MOBA version of the Dead Island series will never see the light of day as a fully fledged retail game.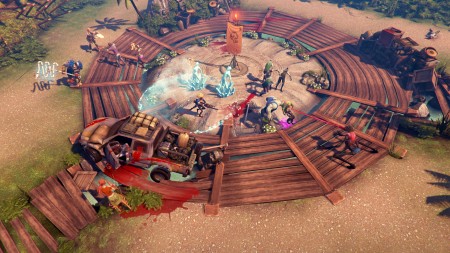 Launched on Steam's Early Access program to some fanfare, Dead Island: Epidemic is now officially no more. The decision was made to terminate further development on the game despite pre-orders going in and fans already having paid for a completed game that they'll now no longer get to play.
In an update to the Steam page for DI:E, the publisher explained that they've gotten a lot of feedback about the title, but are "sad to announce" that this is the end of the line. No reason was given for the cancellation, though the entire Dead Island franchise seems to be in flux at the moment, so it could perhaps just be a re-ordering of the line and a reevaluation of what's worth pursuing and what isn't.
As for all those who paid for the full retail version of the game, there's been no talk of a refund of any kind. It should also be noted that all the content for it will be on discount via Steam till the termination date of October 15th. Though why you'd want to spend any further cash on a game that's headed for the graveyard in less than a month is a little beyond me.
Source: MCV