The war against the alien oppressors of Earth will have to wait a tad longer, as the strategy sequel XCOM 2 is officially a game of 2016.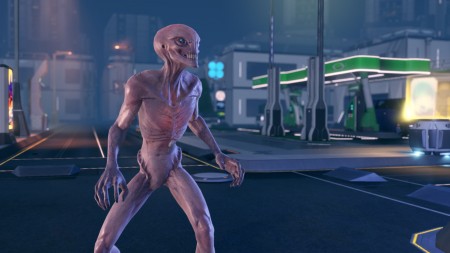 Set on an occupied Earth, some time after the events of an apparently disastrous war against the conquering alien force seen in the first game of the rebooted series, XCOM 2 sets gamers on the offensive. Leading a ragtag team of insurgents, it's your job to strike back against the invaders and take back the Earth, one city at a time.
If you liked the original game, which saw release in 2012, there's pretty much no way that you weren't looking forward to this one. In fact, even if you didn't play the original, this looked pretty awesome (I'm in that boat). But, as with most Fall/Holiday launch seasons in the video game world, there are casualties, and this is the next in line.
XCOM 2's release date for the PC and Mac has been shifted away from this fourth quarter and over to February 5th, 2016. It's not a massive delay by any means, but probably enough of a nudge to aggravate fans who were looking forward to a tactical, alien-assaulting kind of Holiday Season.
As for the reason for the wait, developer Firaxis just plain old wants to get it right. And that's something, as MCV points out, that's incredibly important in an age where most companies simply push their games out the door as fast as possible, only to patch the heck out of them at a later date. When you put it like that, it's not all that bad now is it?
Maybe it is.
Source: MCV