So what is happening with Kojima Productions anyway? Well, if you believe the voice of Solid Snake himself (actor Akio Otsuka), the studio has been dissolved or has broken up.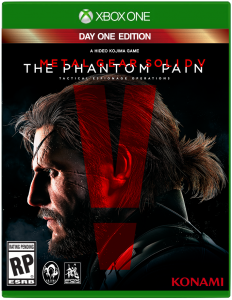 One of the biggest and most beloved game-creators in the Konami fold has pretty easily been Hideo Kojima. The man revived Metal Gear with the landmark PSOne game and helped turn it into the massive brand that it is today. He was also involved (with Guillermo del Toro) in trying to reinvigorate the Silent Hill series with Silent Hills, starring The Walking Dead's Norman Reedus.
While the latter game is all but dead on the official level, Metal Gear Solid part V is still very much on the way. But what's been happening with the Kojima and his team? We reported not all that long ago that the name of the group had been removed from any and all marketing materials (that's an old image to the right), and that Kojima had been released from the company, though none of that had really been officially confirmed.
I had personally just assumed that Kojima Productions had been shut-down, after all of the above, and it looks like that might be the case. This week, the voice actor who portrays series hero Solid Snake for the Japanese versions of MGSV has said that the house has indeed been dissolved. Website Kotaku reveals that Akio Otsuka says that the game is almost done, and that the team is working hard to get it out to gamers, but that Kojima Productions itself "got dissolved".
The site also points out that the actual word that Otsuka uses is kaisan, which could also mean break up. But whether the studio just broke up themselves and disbanded post-Kojima leaving, or they were dissolved by Konami, the end result is pretty much the same. As of now, it certainly looks like any future Metal Gear titles will be coming out of a different developer.
Source: MCV