Protect your eyesight during long gaming sessions with some boss shades from the minds of Gunnar and PC and peripheral maker du jour Razer.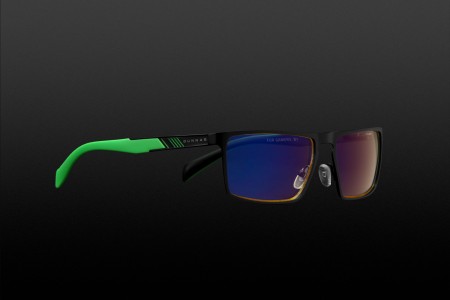 Just announced by Gunnar, the Designed by Razer collection includes a pair of new styles in Gunnar's catalog with the RPG and Cerberus models. Although these were designed by Razer to reflect the green and black aesthetic that the company sports, you can expect the same high level of performance that you'll find in all of Gunnar's glasses.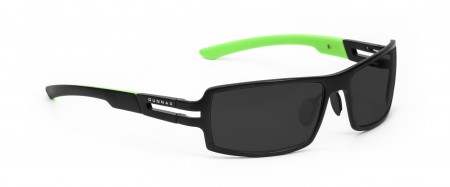 Using their i-AMP tech, the lenses in these bad boys will give you a greater sharpness than you might be used to getting out of your HD monitor or screen, as well as reduce eye-strain, which is certainly an enemy of many a marathon gamer out there. Both new frames will also have a lightweight design, with quad-core hinges, adjustable nose-pads, and a wide format sense architecture for a better field of view while you're playing. All that, plus these guys also have rubber-tipped temples (to prevent any slippage while playing) and hidden hinges that should flex to fit almost any facial shape.
Quite frankly, if you're looking for a pair of gaming goggles, this is probably where you want to be looking. As for Razer, who had that hand in designing them, they're pretty stoked to be a part of Gunnar's latest offerings in a partnership that's kind of a perfect fit.
"Razer has always stood for cutting-edge design with brilliant products that give gamers every advantage over the competition," said Razer CEO Min-Liang Tan. "GUNNAR shares our passion for product innovation and design elegance, and we're delighted to collaborate with them to push the limits of performance and style even further."
Looking to pick up a pair? You can nab 'em right now on Gunnar's official site for $99.99 USD.