Marvel's Secret Wars crosses into the publisher's digital comics world with a blast from the past – X-Men '92 #1.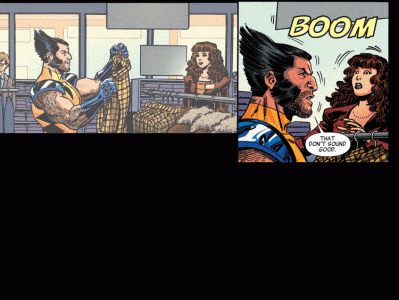 First, click the image above for a look at a special preview of the book. Second, I wish this was a monthly book.
I was a monster fan of the team as it was seen in the classic animated series back in the 90s (was it really '92?!) and would like nothing less than to see Marvel resurrect them in an ongoing series. While that's probably not in the cards though, what is ready to go is this first issue of the Secret Wars tie-in.
Set on Battleworld in the 'kingdom' of Westchester, X-Men '92 sets the iconic versions of Marvel's merry mutants against Baron Kelly, who's asked the "mysterious" head of something called the Clear Mountain Project to get int he middle of the mutant menace and stop it into little, tiny pieces. And, if that's not enough, there's something called 'free range sentinels' running around. I'm guessing they're not related to chickens of any type.
X-Men '92 #1 is available right now on Marvel's digital imprint, Infinite Comics, via the App or the Marvel Online Shop.